What is School Anime?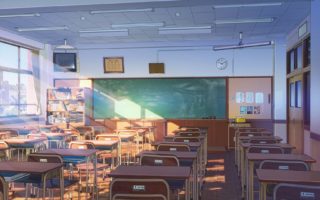 A good portion of popular animes are set in high schools, but only a few manage to capture the experience of being a student — or skillfully discard it for a unique approach to high-school life.
And while most of these shows predominantly fall in the slice-of-life or shounen categories, there are other gems that are more suited as horror, supernatural, or even mecha/action.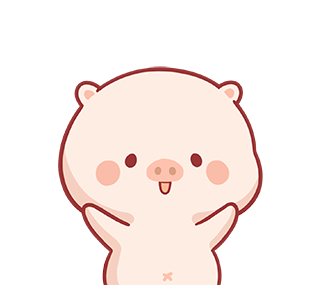 tsukachan
Today, let's look at some of the best of these animes and find one that you should watch next!
1. God Of High-School
Story
A tournament takes place to determine the best fighter among all high school students in Korea. Mori Jin, a Taekwondo specialist and a high school student, soon learns that there is something much greater beneath the stage of the tournament.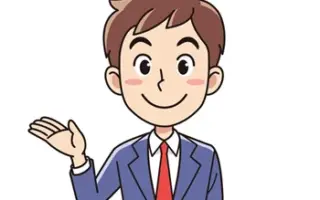 The Masterpiece of High-School Animes
20s man
Words can't describe this masterpiece. The entire anime community was taken by storm when this show first came out, and understandably so: it's flawless. The action, the animation and the exciting soundtrack — everything about this anime keeps you grinning with giddy excitement! We only have season one so far, but as someone who's read the manhwa as well, I can tell you that the world is not ready for the rest of this show.
2. Haikyuu!!
Story
Inspired after watching a volleyball ace nicknamed "Little Giant" in action, small-statured Shouyou Hinata revives the volleyball club at his middle school. The newly-formed team even makes it to a tournament; however, their first match turns out to be their last when they are brutally squashed by the "King of the Court," Tobio Kageyama. Hinata vows to surpass Kageyama, and so after graduating from middle school, he joins Karasuno High School's volleyball team—only to find that his sworn rival, Kageyama, is now his teammate.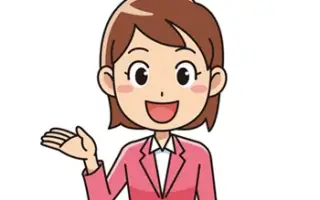 The Best High-School Sports Anime
20s female
While Haikyuu predominantly falls into the sports side of the spectrum, its cast and setting firmly place it in the High-School anime genre as well. And honestly, it tops both categories without much competition. Haikyuu!! is the best anime of our time, and most of its audience could not stop raving about it even if they wanted to. The comedic dynamic between the characters and the intensity of the plot somehow flow so well together, it glues you to the screen. You're only doing yourself a favor by watching this anime.
3. Kakegurui
Story
Unlike many schools, attending Hyakkaou Private Academy prepares students for their time in the real world. Since many of the students are the children of the richest people in the world, the academy has its quirks that separate it from all the others. By day, it is a normal school, educating its pupils in history, languages, and the like. But at night, it turns into a gambling den, educating them in the art of dealing with money and manipulating people. Money is power; those who come out on top in the games stand at the top of the school. Yumeko Jabami, a seemingly naive and beautiful transfer student, is ready to try her hand at Hyakkaou's special curriculum. Unlike the rest, she doesn't play to win, but for the thrill of the gamble, and her borderline insane way of gambling might just bring too many new cards to the table.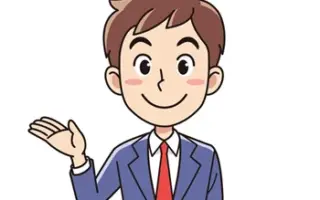 Welcome To The Gambling School
20s man
Kakegurui is one of the most thrilling animes in existence. The show promises a dizzying level of mind-games at the table, and it might sound like I'm exaggerating, but this show is the best. Everything about this show will leave you orgasmic — from the insane voice-acting to the high-stakes plot that makes your heart pound in your palms. The music and animation are borderline scary, and honestly, once you witness life at Yumeko's high school, your life might never be the same.
4. Boku No Hero Academia
Story
Since the discovery of "quirks," over 80% of humanity has evolved to grow superpowers like shapeshifting and elemental manipulation. However, this has left the rest of the world completely powerless, and Izuku "Deku" Midoriya is one such individual.
But when Deku becomes the inheritor of one of the world's most powerful quirks, he finally has a chance to become a superhero. Enduring many months of grueling training, Izuku enrolls in UA High, a prestigious high school famous for its excellent hero training program, and this year's freshmen look especially promising. With his bizarre but talented classmates and the looming threat of a villainous organization, Izuku will soon learn what it really means to be a hero.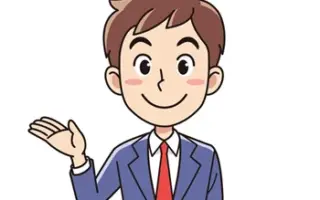 The High-School For Superheroes
20s man
BNHA is hardly an anime anybody needs to testify for. One of the biggest shounen titles ever, this anime speaks volumes for itself through the immense popularity it has gained. If you're looking for a classic shounen-esque anime set in a school (for superheroes!), you're in for a treat with BNHA's beautiful animation and inspiring plotline.
5. Assassination Classroom
Story
When a mysterious creature chops the moon down to a permanent crescent, the students in Class 3-E of Kunugigaoka Middle School find themselves confronted with an enormous task: assassinate the creature responsible for the disaster before Earth suffers a similar fate. However, the misfits of 3-E soon find that the strange, tentacled beast is their new homeroom teacher!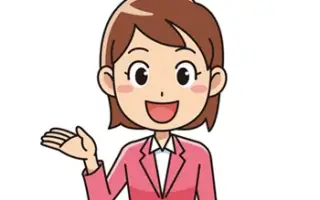 Assassinate Your Teacher!
20s female
Despite the story being about a class of high-schoolers plotting the murder of their teacher, Assassination Classroom is actually a very lighthearted comedy series. The show takes a satirical approach to the high-school experience, and though it's filled with action, its primary attraction is humor. However, the show isn't without its occasional heartfelt moments and life lessons (delivered straight to you by a very amusing alien). If you like shows like Gintama and want something similar (set in a school), this is the perfect anime for you.
6. Your Lie In April
Story
Piano prodigy Kousei Arima is left traumatized at the sudden death of his mother. His downward spiral leads him away from the piano, and years later Kousei still avoids the piano and lives a colorless life alongside his friends Tsubaki Sawabe and Ryouta Watari. However, everything changes when he meets a beautiful violinist, Kaori Miyazono, who stirs up his world and sets him on a journey to face music again.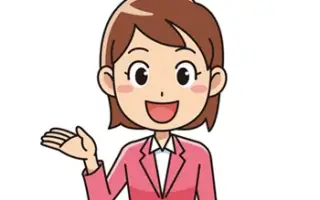 The Lives Of Music Students
20s female
If you're in the mood for a school anime that'll tug at your heart and make you sob like a baby, Your Lie In April is what you've been looking for. The animation will leave you craving a touch of the 2D world, but let me assure you, nothing will prepare you for the sheer grief you'll feel by the time you reach the ending. The music is top-tier, and so are the characters. But be warned: you're in for heartbreak with this one.
7. Code Geass
Story
After being given a mysterious power to control others, an outcast prince becomes the masked leader of the rebellion against an all-powerful empire.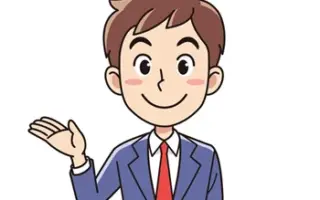 High-School Student Plays The Role Of God
20s man
In the list of "anime masterpieces," Code Geass would be at the top. But given that we're specifically talking about high school, and that this anime slightly deviates from that theme, I placed it here. Nonetheless, Code Geass starts out as the story of high-school student Lelouch, an evil mastermind, as he sets out to play the role of God and uses the world as his chessboard. People describe this show as a more colorful version of Death Note, but I'm inclined to disagree. This anime has all the incredible mind-games, but unlike DN, there's a whole lot of mecha action too. The anime places great focus on high-schoolers and their part in an evolving world, which is why I believe you should watch it.
8. Given
Story
Somehow, the guitar that he used to love to play and the basketball games that he found so fun just lost their appeal... That was until Ritsuka Uenoyama randomly met Mafuyu Sato. Ritsuka had started losing his passion for music in his everyday life, but then he hears Mafuyu sing for the first time. The song resonates with his heart and the distance between them starts to change.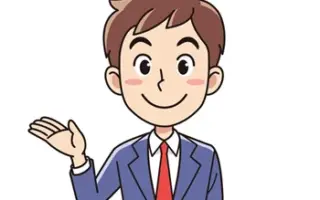 An BL Masterpieces
20s man
Given is PHENOMENAL. There are no other words to describe this anime. With its stellar plot and music that makes you feel like you're riding a bike alone under the starry sky, this anime makes you feel all the human emotions you never thought you'd feel. Despite being short, the anime does a spectacular job at fleshing the characters and the mystery surrounding Mafuyu's guitar. I cried at the ending, but I was also covered with goosebumps. One of the best, truly.
9. Kaguya-sama
Story
Ranked the top student in the nation, Miyuki serves as the student council president. Alongside him, the vice president Kaguya—eldest daughter of the wealthy Shinomiya family—excels in every field imaginable. They are the envy of the entire student body, regarded as the perfect couple. However, despite both having already developed feelings for the other, neither is willing to admit them. The first to confess losses, will be looked down upon, and will be considered the lesser. With their honor and pride at stake, Miyuki and Kaguya are both equally determined to be the ones to emerge victorious on the battlefield of love!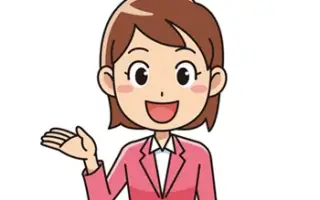 Love Is War Indeed
20s female
Set in the renowned Shuchiin Academy, this show is a fresh breath of air in the romantic comedy genre. The music and art are adorable, but the drama that unfolds makes you want to simultaneously throw things and laugh in giddy delight. If you're looking for something funny and amusing, this should be your pick.
10. Angel Beats!
Story
Rebellious teens fight in armed combat against one dispassionate girl's supernatural powers in an afterlife high school.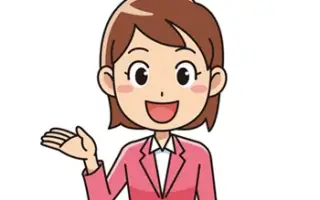 High-school Of The Dead
20s female
This has to be one of the most unique premises in all of anime history. The anime is set in a school in the afterlife, where students refuse to "move on" and be erased from existence. We watch as the characters go about their ordinary high-school experience while simultaneously struggling with the fact that they're dead. It's a perfect blend of well-executed humor and heartbreaking melodrama, and one of the best shows to find yourself watching.
11. Classroom of The Elite
Story
On the surface, Koudo Ikusei Senior High School is a utopia. The students enjoy an unparalleled amount of freedom, and it is ranked highly in Japan. However, the reality is less than ideal. Four classes, A through D, are ranked in order of merit, and only the top classes receive favorable treatment. While class membership is permanent, class rankings are not; students in lower ranked classes can rise in rankings if they score better than those in the top ones. Additionally, in Class D, there are no bars on what methods can be used to get ahead. In this cutthroat school, can they prevail against the odds and reach the top?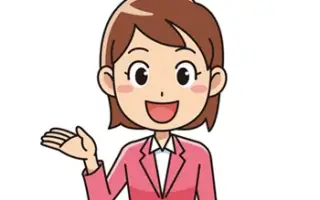 A Cut-Throat High-School
20s female
With a unique pair of lead characters, Classroom of The Elite leaves you baffled and intrigued. This is another one of the 'big brain shows, but its primary motive is questioning the education system and its impact on the students. You'll soon uncover that no one is who they claim to be on the show, and that betrayal is a survival skill.
12. Great Teacher Onizuka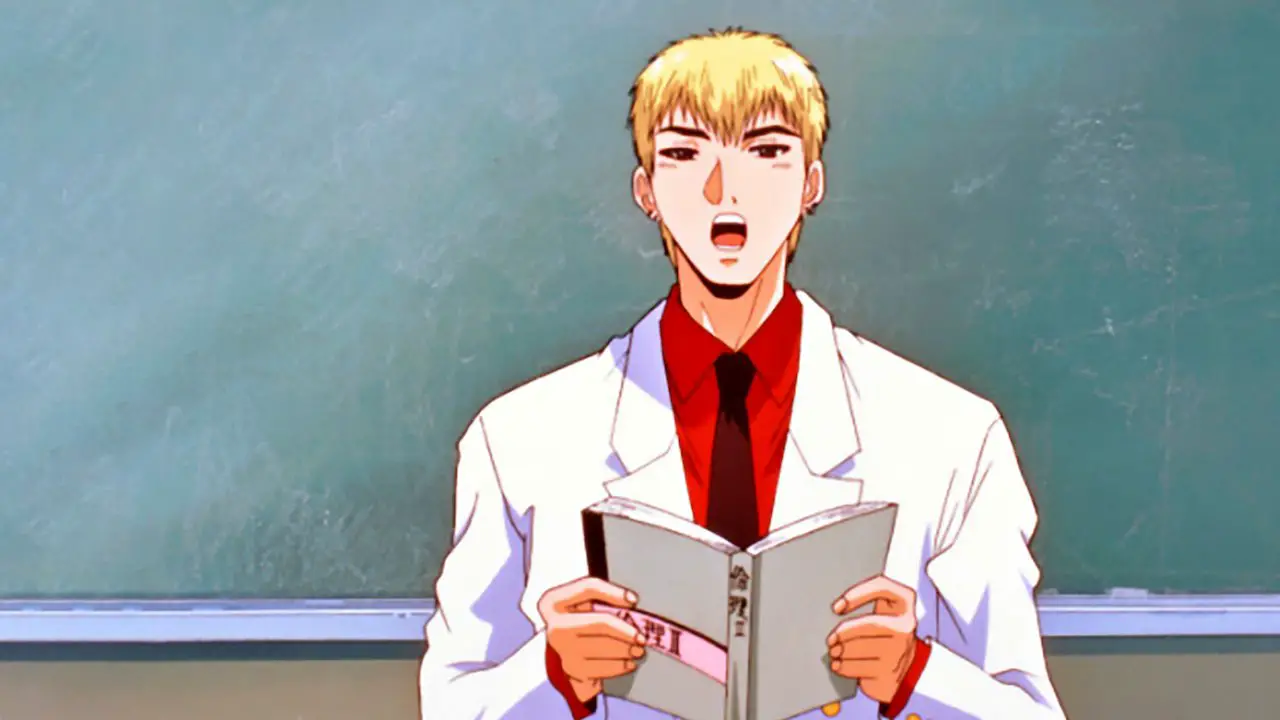 Story
A ganster turned teacher discovers his long-repressed conscience and becomes a tough but fair role model when he is put in charge of a class full of delinquents.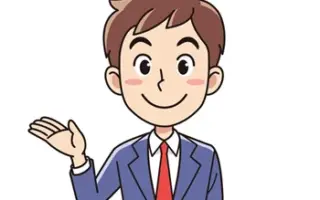 Thoroughly Wholesome!
20s man
This show manages to be utterly wholesome while simultaneously tackling serious issues like bullying, suicide, and sexual harassment. With his unconventional and unpredictable methods, Onizuka supports his students by addressing the root of their problems. The students, described as delinquents beyond help, slowly warm up to Onizuka's eccentric charm and fun-loving nature and start to realize just how fun life is with their Great Teacher Onizuka.
13. Nisekoi
Story
The heir to a Yakuza Family is forced to be in a relationship with the daughter of the head of a gangster family to avoid a gang war, much to their chagrin.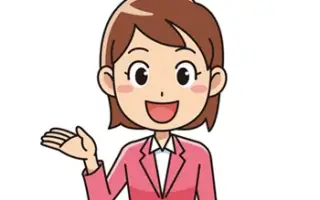 Modern Day Romeo & Juliette
20s female
While this anime doesn't have a particularly strong plot, the marvelous music and art make up for it. It's perfect if you want to relax and enjoy some mindless comedy. The characters are endearing, and you'll end up liking every single one of them. It's set in a high school, so you'll see the main pair's rivalry extend to the rest of the school, which just brings about the most chaos and drama for you to sit back and laugh at.
14. Another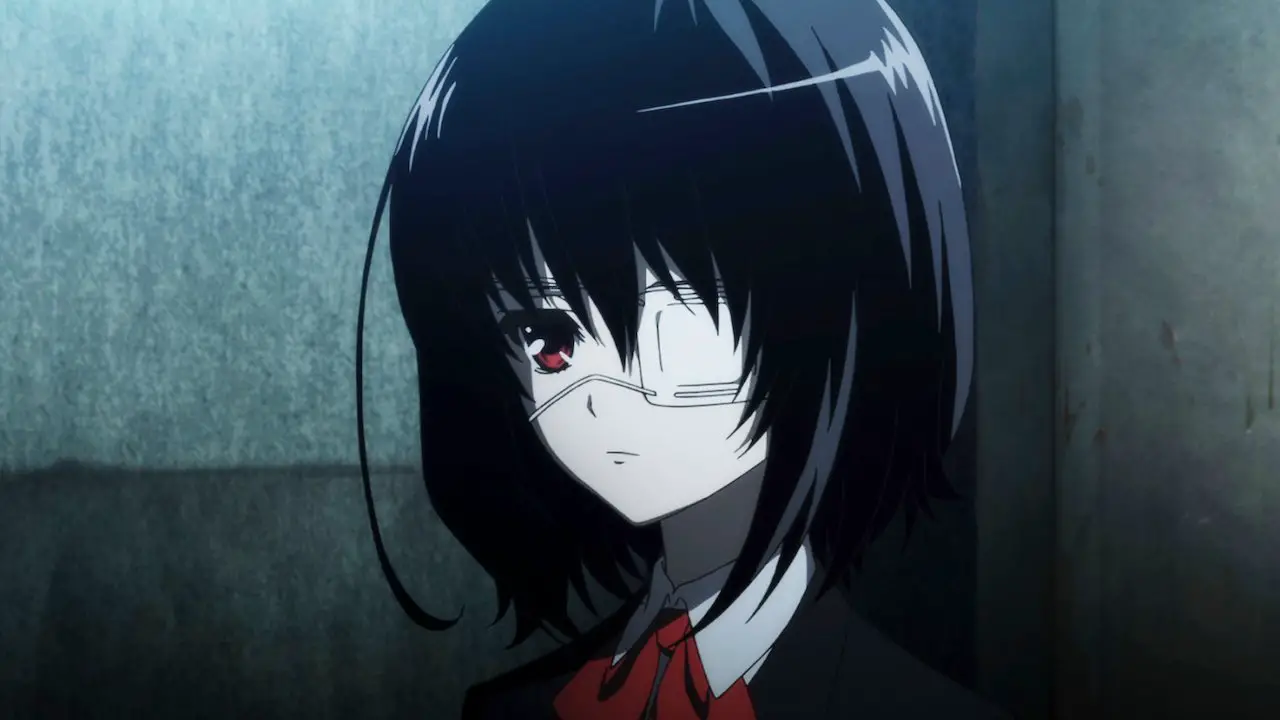 Story
A school held secrets that nobody must speak of. A young man named Koichi Sakakibara transfers to this school and finds himself drawn into a mystery involving a mysterious girl and a series of gruesome deaths.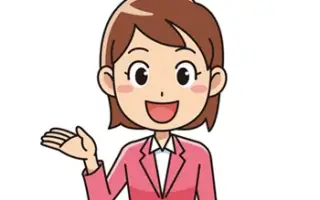 High-school of The Damned
20s female
Unlike most animes of this genre, Another is a startling horror story that grips its audience from the second episode. The cliffhangers and mystery keep everyone at the edge of their seat, and the second half of the show takes things on a new level entirely. At first, I thought I had the show figured out since it was so seemingly predictable, but during the second half, when they revealed the truths and brought in proofs from the previous episodes that I missed— that was satisfying.
15. ReLife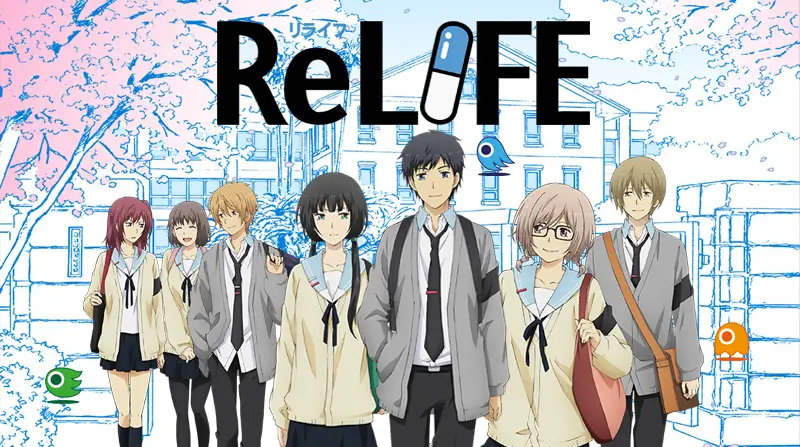 Story
A young man, failing at life, is offered a new start as a 10 years younger high-school student. Though he initially believes it will be a cinch due to his superior life experience, he is proven horribly wrong on his first day: he flunks all his tests, is completely out of shape, and can't keep up with the new school policies that have cropped up in the last 10 years. ReLIFE follows Arata's struggle to adjust to his hectic new lifestyle and avoid repeating his past mistakes, all while slowly discovering more about his fellow classmates.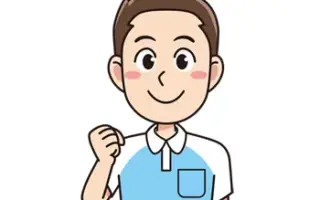 This anime didn't bore me for one second. Every episode had a new tactic to keep me interested, and unlike many other animes, this one made me actually care about the characters. There's also a lot of things you can learn from this anime; both as a teen or as a person in your thirties. If you're interested in a unique slice of life anime with equal parts comedy and drama, or something to spend your lazy Sunday afternoon with, this is the anime for you.
16. The Disastrous Life Of Saiki K
Story
To the average person, psychic abilities might seem a blessing; for Kusuo Saiki, however, this couldn't be further from the truth. Gifted with a wide assortment of supernatural abilities ranging from telepathy to x-ray vision, he finds this so-called blessing to be nothing but a curse. As all the inconveniences his powers cause constantly pile up, all Kusuo aims for is an ordinary, hassle-free life—a life where ignorance is bliss.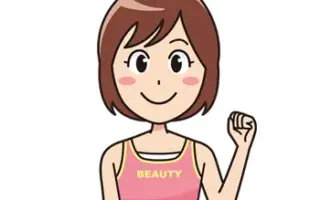 A Psychic Can't Catch A Break
10s female
If you like it when protagonists — who are done with the world and constantly break the fourth wall to curse at the production team — are dragged into hilarious situations against their will, then this anime is for you. A hidden gem of the comedy/high-school genre, Saiki K is a wonderfully done show with a goofy plot and great artwork. While the show is available in 20-minute episodes, there are also 5-minute versions available, which make it a perfect watch during commute to the office/school.
17. Toradora!
Story
Gentle giant Ryuuji Takasu is a high-school student who loves household work, but his menacing appearance often leads him to be labeled as a troublemaking delinquent. In contrast, Taiga Aisaka is a tiny doll-like girl who is often mistaken as a kind person but is really out for everyone's blood. When these two team up to help each other with their crushes, all sort of hell breaks loose.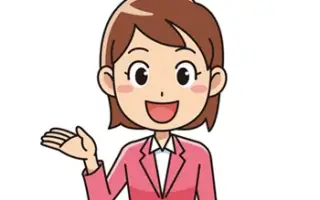 The High-School Dragon Vs Tiger
20s female
While I went in expecting cliche tropes and comedy segments, this series surprised me with an unexpected love story and depth to itself. Of course, the show started out with some healthy humor, but it got progressively serious as we saw the characters develop. It was so beautiful, I finished the whole thing in one sitting. You haven't watched a good high-school rom-com until you've watched Toradora.
18. Aku No Hana
Story
Takao worships the class beauty, Nanako, from afar. When he is alone in the classroom one day after school, he notices her bag of gym clothes on the floor. He can't resist picking it up. He plans to return it, but the next day, all the girls are commiserating with Nanako that some pervert has stolen her gym clothes. Worse than that, their classmate Sawa quietly lets him know that she saw him take the clothes and threatens to out him if he doesn't do whatever she asks of him.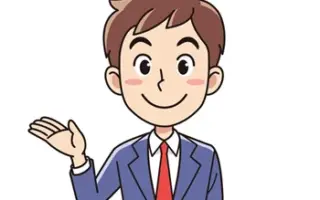 Don't let the animation put you off, it only adds to the jarring effect of this anime. Aku No Hana was the most disturbing anime I ever watched, and it didn't even have any horror or gore. The music, the plot and the animation will came together to create one of the most impactful animes I've ever seen — I dare you to watch this and go about your daily life like nothing happened.
19. Kokoro Connect
Story
One day, Aoki and Yui experience a strange incident when, without warning, they switch bodies for a short period of time. As this supernatural phenomenon continues to occur randomly amongst the five friends, they begin to realize that it is not just fun and games. Now forced to become closer than ever, they soon discover each other's hidden secrets and emotional scars, which could end up tearing their friendship apart.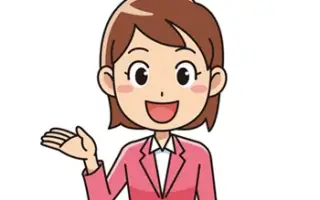 Friends And Scars
20s female
The synopsis doesn't do the anime justice, but its impossible to tell you how amazing this show is without spoiling it. While it looks like a simple 'body switching' trope, this anime goes on to explore the lengths of friendship and what it takes to see someone's scars and still perceive them as human. It's emotional, it's well done, it's beautiful. You won't be disappointed.
20. Orange
Story
Naho Takamiya wakes up to a letter from her future self, and learns that her future is full of regrets. Her future self asks her to correct the mistakes made in the past, and to keep a close eye on the new transfer student Kakeru Naruse, since he won't be present in her future.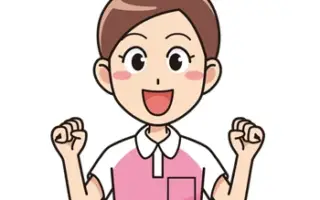 Letter From Your Future Self
30s female
I started this anime for the gorgeous artwork, stayed because my heart could not bear to leave. Everything about this anime made me ache for a life I never lived; it left me bawling like a little baby all night. The plot was amazing, and so was the music. Watch this if you feel like you could do with some good emotional content, you'll find yourself out of tears.