Isekai/Reincarnation Manga is a manga genre that the main character suddenly plays a big role in another world where he or she has reincarnated into.
It is a popular genre filled with fantasy and science fiction elements. There are many different types of isekai manga, from a battle manga with lots of cheat moves to manga that shows slow daily life in another world.

tsukachan
In this article, I, a Japanese anime geek, will recommend to you some reincarnation manga.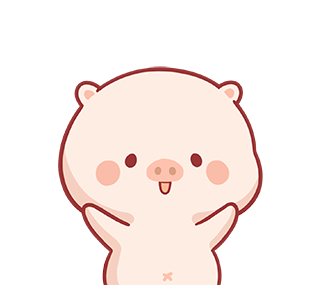 tsukachan
I hope you will find something that interests you.
Top 30 Most Popular Isekai/Reincarnation Anime in Japan [Ranking]

A Japanese anime geek recommends the top 30 most popular isekai aka reincarnation anime in Japan.

Read more
39. Death March to the Parallel World Rhapsody
Story
Ichirou Suzuki, a programmer nearing his thirties, is drowning in work. Worn out, he eventually has a chance to catch up on sleep, only to wake up and discover himself in a fantasy RPG world, which is mashed together from the games he was debugging in reality.
Satou was reincarnated into another world and immediately his level rose to 310, making him the strongest.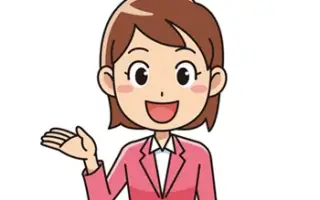 Death March is one of the most innovative anime that I've seen in awhile
20s female
This anime is truly unique in that out of the entire lead female cast, none of them have BIG BOOBS.
If you're an avid supporter of voluptuous breasts, then you'd best find something else to watch.
38. Wise Man's Grandchild
Story
The protagonist is an ordinary businessman from modern Japan who has been reincarnated into another world with memories of his past. He showed exceptional talent in both magic and martial arts. He makes friends in high school, learns about the world, and fights against the forces of evil.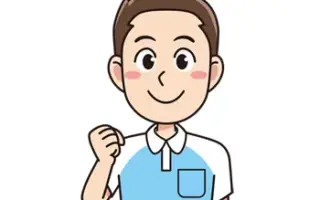 Strongest protagonist with no story
30s man
When the characters find out how amazing the main character is, they become smug about his awesome power. Add to that the insanely unique supporting characters and a really conventional drawing style, and there's hardly any story.
37. I've Been Killing Slimes for 300 Years and Maxed Out My LevelSynonyms: Slime 300
Story
In role-playing games, slimes are usually the easiest monster to kill, and because of that, they yield few experience points. But what would happen if you live long enough to keep defeating them for 300 years?
Meeting friends and acquaintances who soon become family, The protagonist finds she can live a life far better with others than when she was alone.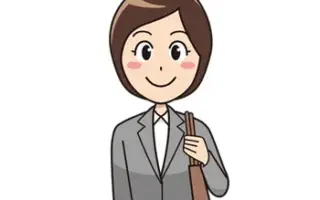 it's an isekai in name only
40s female
It's just a slow-life anime set in a fantasy world.
36. Didn't I Say to Make My Abilities Average in the Next Life?!
Story
The protagonist's wish was to be born as an ordinary person, someone with the average abilities of the world he would be reborn in. However, when he tries to hide his overwhelming abilities, he finds it difficult to achieve his goal and even more difficult to face an extraordinary situation.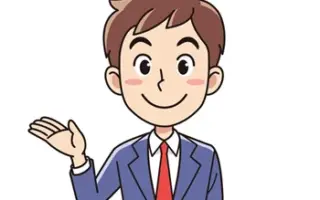 The best anime to watch while relaxing.
20s man
If you need an Isekai with none of the bells and whistles of overused tropes, this is no perfect show, but a good one to just relax to, not amazing but not bad either.
35. The Ride-on King
Story
The protagonist wakes up in a world completely different from the one he was in before. There he sees a giant wyvern for the first time. He goes on a vacation to ride the wyvern.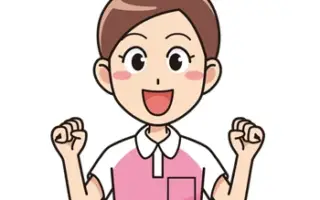 At first glance, I thought it was a weird comic.
30s female
The main character has to cheat abilities from the start, and although he is a freak, he is not a bad guy. He's just a good guy with no common sense, and it feels good to see him defeat evil while trying to fulfill his own desires.
34. Demon Lord, Retry!
Story
Akira Ohno, a salaryman who works at a game company, found himself in the forest of another world. He has become the demon king "Hakuto Kunai", a player character he created. Hakuto is confused by the situation, but he saves a girl named "Aku" who was attacked by a monster in the forest. In order to know the information of this world, Hakuto takes Aku on a journey.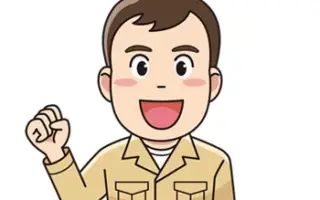 This is a story about a person who was producing a game and found himself becoming a game character. A protagonist is a man of few words, but that makes the demon king frightening. Also, because of his lack of words, the people around him interpret the words he says in a different way, and the people around him get confused always. As a result, the three saintly sisters become captivated by him, and we can enjoy the romantic comedy element.
33. I Swear I Won't Bother You Again!
Story
Violette, a proud and beautiful daughter of a duke, commits a crime out of jealousy towards her half-sister. Convicted, Violet faces her own heart with sincerity in a prison cell and regrets her sin. Then time rewinds to a turning point—to her first meeting with Maryjun one year ago.
She decides not to sin, not to bother anyone, and to live an ordinary, sober, and inconspicuous life.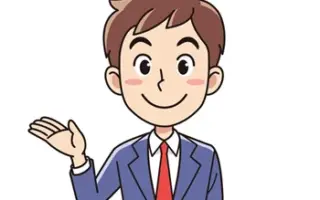 This manga is not an alternate world reincarnation, but a time leap or time rewind type.
She has a heavy past and commits a crime. Her father is a scumbag.
32. Accomplishments of the Duke's Daughter
Story
Iris, a lover of otome games, dies in a tragic traffic accident one night after work. The next moment, she opens her eyes to a very different situation.
Possessing memories of both her current life as a duke's daughter and her life in Japan, Iris knows what will happen next. Armed with the knowledge and skills from her previous life, Iris now sets out to bring prosperity to her land and its people.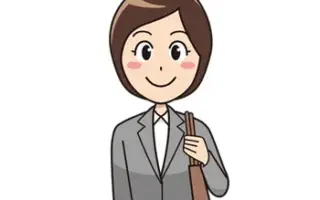 In short, I love this manga.
40s female
This is a story of a young woman thrown away by her fiancé, expelled from high society, learns from her mistakes, and makes the determination to stand on her own two feet, without yearning for a Mr Right to come along.
31. My Next Life as a Villainess: All Routes Lead to Doom!
Story
Katarina Kraes, the only daughter of the Kraes Duke, recovers her memories of her previous life when she hits her head. Katarina Kraes realizes that the current world is "FORTUNE LOVER", an otome game she played in her previous life and that she is the villain who harassed the heroine. She knows how the game ends. Her only future is deportation or death. In order to avoid a ruinous end, she first tries to amicably break off her engagement with the prince.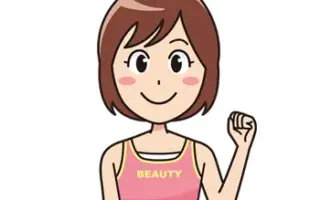 When Katarina tumbled and fell when she was seven years old, she remembered a game she had played in her previous life. She tries her best not to follow the ruined route.
30. The Ancient Magus' Bride
Story
Chise Hatori, a 15-year-old Japanese girl, was sold for five million pounds at an auction to a tall masked gentleman. After a brief confrontation and a bit of teleportation magic, the two open their eyes to Elias' picturesque cottage in rural England. Greeted by fairies and surrounded by weird and wonderful beings upon her arrival, these events mark the beginning of Chise's story as the apprentice and supposed bride of the ancient magus.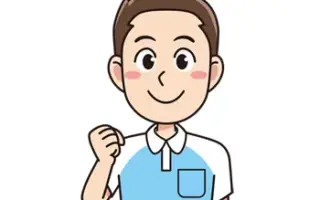 A fantasy world with a medieval feel
30s man
It's more like a picture book than a manga that seeks to be interesting....
29. Record of Wortenia War
Story
Mikoshiba Ryoma, a high school student, is summoned to another world by the warmongering O'ltormea Empire. However, Ryouma is no ordinary student; he has a talent and training in martial arts. Using his martial arts skills, Ryoma escapes from captivity and vows to take revenge on the country that summoned him. What he arrives at is a world that perfectly suits his talents, where he absorbs the life force of the people he slays and becomes stronger.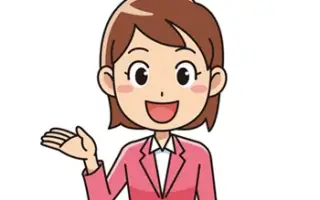 Story is quite complex and that is what i loved the most.
20s female
Some kids are not able to understand it as they are only used to reading some power level style Isekai genre and disliking it. It is not your average MC transported to Isekai, gains some cheats and going around showing the power of his balls.
28. The Great Cleric
Story
One day, the God of Fate of Earth and the Supreme God of Galdardia made a bet. The God of Fate lost and chose ten ordinary souls to hand over. To those ten souls, the Lord God of Galdardia gave a new vessel. Among those ordinary souls, there was one businessman who resisted the fate of death. How would this man grow from now on?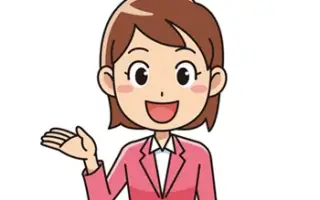 Effort is important.
20s female
I like the protagonist who is not a warrior with cheat skills, but a man who makes steady efforts and grows steadily.
However, since he just stays indoors and continues his training, there is no interesting life, adventure, or love affairs in the other world.
27. The White Cat's Revenge as Plotted from the Dragon King's Lap
Story
Nineteen-year-old Ruri Morikawa gets wrangled into a messy situation when her selfish childhood friend strands her in another world! Through an unexpected turn of events, she comes into possession of a mystical bracelet that allows her to transform into a white cat. But how will she exact her much-earned revenge against those who've wronged her while stuck in the form of a small, fluffy, cuddly kitty cat?!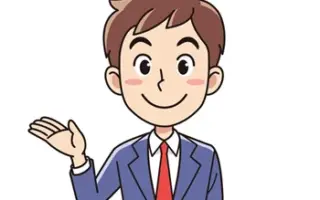 The heroine is cute, and this artist draws well!
20s man
I recommend it to anyone who wants to feel relaxed and at ease.
Ruri's kitten appearance is soothing.
26. Tales of Wedding Rings
Story
Satou is in love with his childhood friend and neighbor, Hime, who showed up with his grandfather ten years ago. She is now a dazzling and mysterious high school girl, but she makes it increasingly difficult for him to confess his love. With the anniversary of their meeting just around the corner, will he be able to find the courage to deepen their friendship? Or will a very different fate await these two tightly bonded people?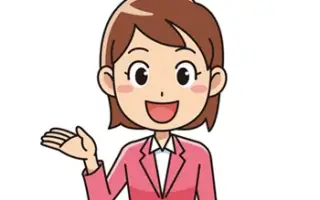 A man who loves someone else builds a harem to fight a great evil.
20s female
The only way for the hero to become more powerful is to strengthen his bond with his other wives.
25. My Status as an Assassin Obviously Exceeds The Hero's
Story
When Akira's class is magically summoned to another world, Akira and his classmates are given magical powers. However, one of them was lucky enough to become a true hero, while Akira became a mere Assassin. Questioning the king's intentions, Akira uses his newfound power as the ruler of the shadows to uncover the king's secrets and conspiracies.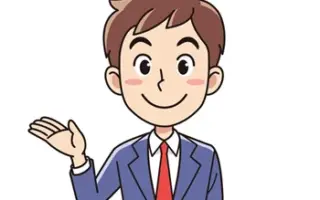 This manga quickly tells the reader this isn't just another isekai
20s man
The inhabitants of the world are not as great and fleshed out, but Akira's companions are very likable.
Worth checking out, loved every bit of it!
24. Campfire Cooking in Another World with my Absurd Skill
Story
27-year-old Tsuyoshi Mukoda is sent to a fantasy world with three other heroes to save a kingdom from a mysterious threat. However, it turns out that he was accidentally caught in a summoning ritual. His only special skill is the ability to purchase food-related supermarket products in modern Japan.
As Tsuyoshi travels as a merchant and adventurer, he ends up creating delicious dishes that amaze the people of this world.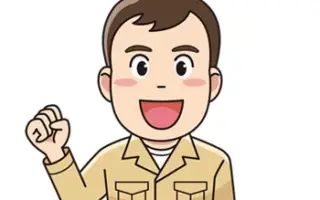 Focus on the character's journey
40s man
The story gets to be focused on the character's journey rather than a prophetic stereotypical agenda that rushes a story or overlooks bits of lore and the world around them.
23. The Devil is a Part-Timer!
Story
It's hard to be a bad guy when you have to pay the rent! This comical story follows the lives of Sadao Maou, a former demon king, and Shiro Ashiya, a shogun, as they navigate the complexities of modern-day Tokyo.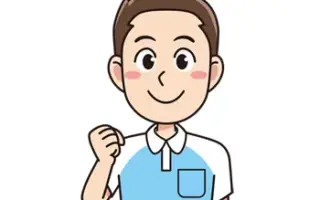 This is a fun story
30s man
This is a fun story in which the devil (from the world of Ente Isla) must work a part-time job in Japan. The story centers around conflicts between the devil, the hero, noble or less-than-noble groups from the other world, and the very-much-our-world struggle to pay bills.
22. Arifureta: From Commonplace to World's Strongest
Story
A high school student, Hajime Nagumo, who is a bullied otaku, is summoned to another world with his classmates. Contrary to his classmates who got cheat abilities for battle one after another, Hajime's power was a simple ability called "Alchemist" suited for non-combat. Hajime Nagumo is branded as "incompetent" and is bullied, but he somehow accumulates knowledge through classroom studies and reading in order to be useful to everyone.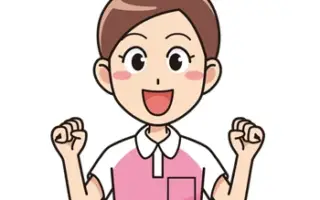 A bullied otaku becomes the strongest
30s female
A bullied otaku, Hajime, is summoned to another world with his class. It's rare for a whole class to be summoned in isekai anime, but it's also rare for the main character, Hajime, to be given a blacksmithing job as he is the weakest alchemist who is unsuited for combat. I feel sorry for Hajime Nagumo because he is bullied by everyone in his class, but I am looking forward to seeing him grow up and become the strongest.
21. Saga of Tanya the Evil
Story
The protagonist has been reincarnated as a young girl into a world of a magical war. Tanya decides to become a soldier for her country to restore the peaceful life she once had. Her keen insight and energy will lead the Empire to become the most powerful nation in human history.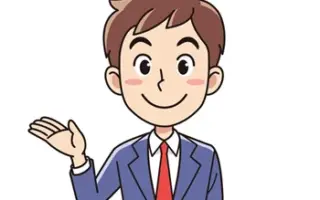 Youjo Senki is a series that succeeds in portraying the "reincarnated and transported to a different world" scenario while having a unique approach to the "military" genre.
20. Uncle from Another World
Story
Takafumi's uncle, who fell into a coma seventeen years ago, has come back to life as if from the grave. His uncle had been transported to another world while in a coma. After returning from the other world, his uncle chases after 20 years of history, including smartphones and high-speed Internet.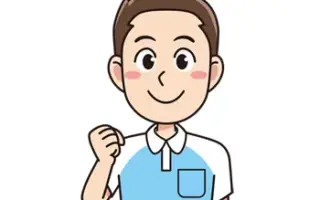 I love this. I love the concept and I love the characters.
30s man
I think that this manga deserves some more love because of how unique it is as an isekai. To be clear, half of the story is spent simultaneously on earth and the other half is spent in the fantasy world.
19. Am I Actually the Strongest?
Story
Hurt has been reincarnated as the baby of a prince. However, because of his low magic level, he is abandoned in the forest on the day he is born. Halt is unaware that the goddess of reincarnation has given him a magic level 1000 times higher than normal.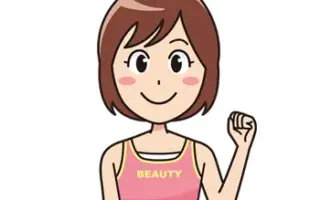 It's an interesting story, though it's a common story in the otherworldly manga.
I'm looking forward to more adventures with magic.
18. Loner Life in Another World
Story
One day, Haruka, a high school student, was reincarnated into another world along with everyone else in his class. Skills in the other world are first-come, first-served, and Haruka didn't have any cheat skills to choose from.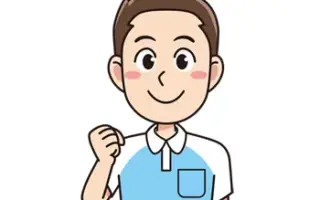 Being a big fan of these types of stories I really enjoyed this manga and looking forward to the next one. The only thing I didn't like was it being short.
17. I Shall Survive Using Potions!
Story
Kaoru Nagase was caught up in a mysterious phenomenon and died when returning home from work. It was because of a time-space distortion that a higher life form was cleaning up, but she was able to receive a younger body and the ability to create any potion she wanted in another world!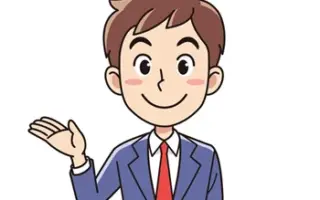 Refreshing story. Amazing translation. I'll probably buy the rest of the volumes so long as it's a manga. Cool cool cool
16. Saving 80,000 Gold in Another World for my Retirement
Story
Mitsuha falls off a cliff and finds herself transported to a medieval European fantasy world. She realizes that she has the ability to travel between Earth and the new world. Mitsuha decides to make the most of this ability. Why? To save money for his retirement, of course. His goal is to save 80,000 gold coins, and this is the story of his scheme to do so.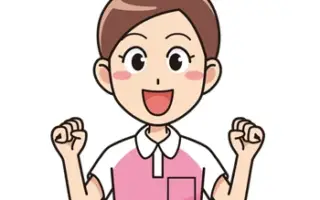 Oh god do I love this Manga.
30s female
The characters all look interesting and nice. I like the MC's look as that she isn't just some common-looking female MC you can find.
15. Farming life in another world
Story
Machio Hiraku dies of an illness at the age of 39 and is given the opportunity to go to another world. When the god who wants to give him power asks him for a wish, he chooses to wish for a healthy body, to live in peace as his second wish, to be able to understand the local language as his third wish, and to become a farmer as his last wish.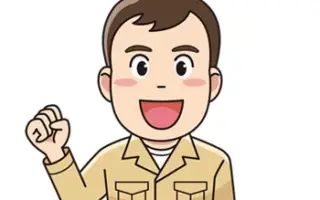 I like this worldview
40s man
I like this worldview. But be careful because the main character ends up building a powerful harem.
14. By the Grace of the Gods
Story
After Ryoma is reincarnated into another world and spends three lonely years there, he meets people who make a big difference in his current life. He encounters soldiers tending to his wounded comrades, and is persuaded to accompany them on a visit to a duke's house in a nearby town. Ryouma agrees and sets off on a journey to explore the vast world outside his home.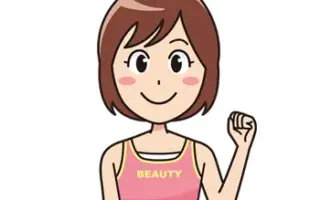 It's one of my favorite kinds of anime.
10s female
Relaxing and chill, Animal Crossing like vibes. Lay back and forget the world is burning beyond your doorstep while a cute reincarnated kiddo runs a laundry service and makes friends.
13. Mushoku Tensei: Jobless Reincarnation
Story
The protagonist is 34 years old, unemployed, bad-looking, fat, and unhealthy. He receives a new birth as a baby in another world. He doesn't want to have regrets anymore, so he starts his life all over again in a world of adventure and magic.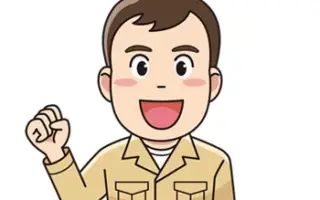 Turn every regret into power.
40s man
The appeal of this manga is that the main character, an unemployed recluse in his thirties, expresses his regrets about his life and his determination to make a fresh start in a very realistic way.
12. The Strongest Sage of Disqualified Crest
Story
In the world of magic, it is said that a mage's power and future are determined at birth by four symbols, "marks," which indicate aptitude for magic. One brilliant wise man, lamenting the fact that his mark is not suited for combat and can only be used to enhance magical power, decides to be reincarnated thousands of years in the future.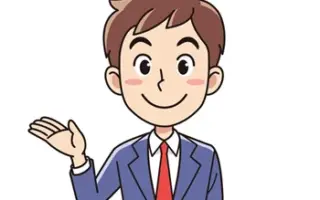 Shikkakumon is pretty interesting.
20s man
What makes this manga better than the others is the above-average drawings and the pretty cool battle scenes.
The main character actually uses his head to fight, which makes for some interesting battles.
11. The Savior's Book Cafe Story in Another World
Story
Even though God told her to be transported to another world and become a savior, Tsukino is not interested. A book lover in her thirties, she has no desire for a great adventure. When she arrives in another world, she decides to use her magical powers to create a cozy little book cafe.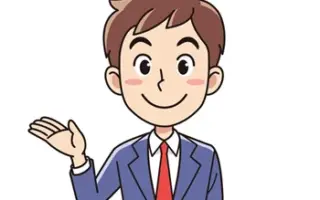 Creating a book cafe in another world is new.
20s man
The protagonist creates a book cafe of his choice. There she meets a handsome knight. It is rare to have a female protagonist in the otherworldly genre, and it is also a very attractive anime because of the romance depicted.
10. The Saint's Magic Power is Omnipotent
Story
One night, Sei Otoriyu is drawn into a strange power and gets lost in another world. Sei is curious about the "Herb Research Institute," which conducts research on medicinal herbs and potions, and joins the group. Sei has a fateful encounter with the leader of the Third Order. However, her qualities as a saint would continue to influence her new life.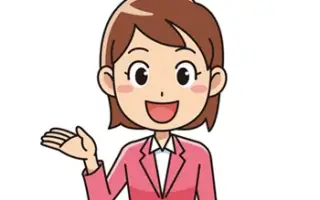 What do you get when you mix two of the best genres of anime, romance and isekai?
20s female
Sei is one of the most lovable isekai characters I've ever met. I hope you will read this manga too.
9. So I'm a Spider, So What?
Story
When a high school class is wiped out in a mysterious explosion, the souls of everyone in the class are transported to a fantasy world and reincarnated.
The heroine, who was the youngest in her class, found out that she had been reincarnated as a spider! She's at the bottom of the food chain, and in order to survive, she must adapt to the status quo at will! Trapped in a dangerous labyrinth full of monsters, she is forced to choose between eating or being eaten.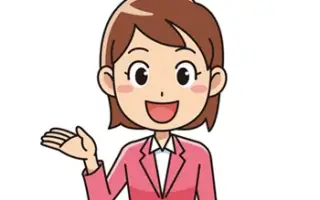 I didn't expect to be reincarnated as a spider.
20s female
This is a fun manga where the main character is not a cheat but struggles to level up in an RPG. I also like a healthy personality.
8. Otherworldly Izakaya "Nobu"
Story
Izakaya(Japanese restaurant) "Nobu" is in Aitheria, the ancient capital of the empire in the medieval European style in another world. Nobuyuki Yazawa, who opened the restaurant, and Shinobu Senke, who accompanied him to help the restaurant by chance, restaurant the store in a corner of a deserted shopping street in Kyoto. But for some reason, the front door of the store was connected to the world of Aitheria. Then, various incidents and events occurred in the store of "Nobu".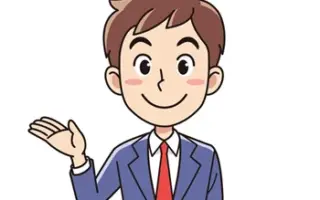 I'm getting hungry for the delicious-looking food!
20s man
The menu of an izakaya has a very good reputation! There are foods I've never seen or heard of before, and the characters eating them all look so good it makes me hungry!
7. Overlord
Story
In the year 2138, "Yggdrasil", a virtual reality online game that had lasted for a long time, came to the end of its service. Momonga, a member of "Ainz Ooal Gown", was quietly waiting for the last moment alone in "Nazarick Tomb", the home base of the guild. When the time came for the end, he was alone. However, he was not logged out when the game ended, and suddenly the NPCs began to move with a will of their own.
Nazarick's underground tomb had been transported to a different world, similar to the one in the game, and he himself had become a character in the game. A dull man of the real world becomes the most powerful wizard in the form of a skeleton and begins to lead the forces of the Great Tomb of Nazarick Underground.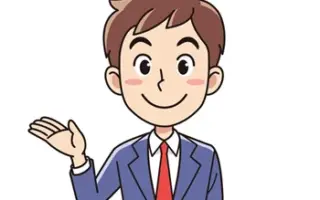 This is an anime with the strongest protagonist, even stronger than the strongest protagonists of anime I've ever seen.
20s man
This level of strongest is very pleasant to watch because the sense of exhilaration and relief is too great. I want to be under the command of the main character, Ainz, who never struggles at all.
6. That Time I Got Reincarnated as a Slime
Story
One day, Satoru Mikami, an ordinary salaryman, is stabbed to death by a stranger. Satoru Mikami wakes up as a slime in a different world and meets a black dragon who calls himself "Verdura". Mikami becomes friends with Veldora, who is said to have been sealed away by a hero. They named each other and started calling each other Rimuru Tempest and Veldora Tempest. Rimuru took Veldora into his body with the seal by the power of "predator", a skill he got when he was reincarnated, and they went on a journey together.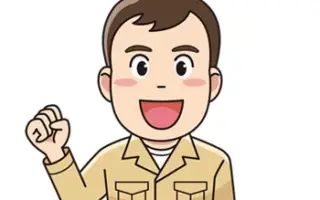 All the characters in the anime are cute. Especially, Mirim is too cute. It is a very calming anime. It has storylines that make you cry or laugh, so you will never get tired of watching it. I love it so much that I am looking forward to the second season of the anime very much.
Top 10 most popular characters of Tensura in Japan[Ranking]

Who are the most popular characters in Tensura: That Time I Got Reincarnated as a Slime? Read to find out.

Read more
5. KonoSuba: God's Blessing on This Wonderful World!
Story
The main character Kazuma Sato, a big game lover, ended his life due to a sudden car accident. However, for some reason, a mysterious beautiful girl who said she is a goddess was standing in front of Kazuma Sato's eyes. By chance, Kazuma ends up going to another world, a world that seems to be inside an RPG game, and he is excited to start his dream life of adventure. However, Kazuma has no money to live on, so he suddenly begins to live in poverty. On top of that, the members of the party with Kazuma are highly capable but clunky. What will happen to Kazuma's isekai world life?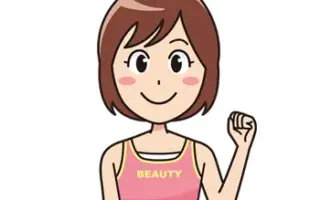 Everyone is cute.
10s female
All the characters in KonoSuba are cute! I like the fact that Kazuma is called Kasuma (scum). I like another world anime in which the main character is not strong.
4. Restaurant to Another World
Story
The long-established restaurant "Nekoya" with a signboard of a cat's picture is located in a shopping street near an office area. The restaurant, which has been in business for 70 years, has a secret. It is connected to another world on Saturdays.
Customers with different cultures and races come through doors that appear in various other worlds. The "Restaurant To Another World" offers exquisite cuisines. What kinds of encounters are waiting for you at the restaurant that connects the modern world to other worlds?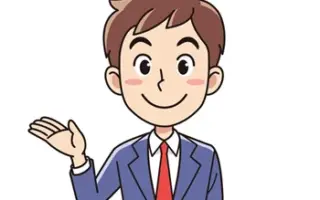 Food terrorism warning!
20s man
The Restaurant To Another World, which is connected to various places in another world, makes people who arrived there for various reasons happy. Restaurant To Another World is a story about how people from various worlds become happy with the food they eat, and the food itself is fascinating. If you watch it late at night, you will get hungry, so be careful.
3. Ascendance of a Bookworm
Story
Motosu Urano, who lives in modern Japan, died the day she got her dream job at a library. She had unfulfilled wishes to read more books, and found herself in the body of a young girl, Myne, in another world. The story is set at Ehrenfest, a medieval-like city in another world ruled by aristocrats with magical powers. Under the strict status system, Myne, a girl with knowledge of modern Japan, rises through the bureaucracy to get closer to books.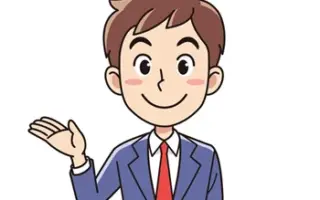 Meticulous high fantasy
20s man
A college girl who loved books to the point of madness is reincarnated as a frail little girl in a world where books are almost impossible to come by. The world setting is so intricate that we become more and more fascinated by it.
2. The Rising of the Shield Hero
Story
One day, the main character, Naofumi Iwatani, who is a university student, is summoned to another world by a book that he grabbed in the library. Naofumi Iwatani is destined to drive away "waves" that bring misfortune to the world as one of the 4 holy heroes, "the Shield Hero". Naofumi Iwatani makes friends and is excited about the adventure, but he is betrayed and loses everything in the beginning. Unable to trust anyone, Naofumi meets a girl named Rafutaria, a slave. Naofumi Iwatani and Rafutaria faced the world together again. Will he be able to turn this crisis into an opportunity again?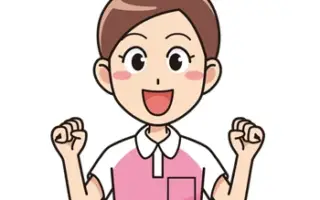 The hero becomes stronger.
30s female
This is a story about a hero, Naofumi Iwatani, who was summoned to be a hero to protect the world. He is framed and disgraced in a different world where everyone is an enemy, and he cannot go back to his original world. But he rises and became the top hero. The story is about Naofumi Iwatani, who is a brave man but has the face of a villain, which is cool and interesting. What makes The Rising of the Shield of Hero different from other isekai anime is that it has a broad and deep story which you don't know who the true evil is.
1. Re:ZERO -Starting Life in Another World-
Story
One day on the way home, the main character, Natsuki Subaru, is summoned to another world without warning. In the other world, where he has no acquaintances and no one he can rely on, Natsuki Subaru obtains the power of "Return by Death". It is the ability to rewind time with death. As Natsuki Subaru is caught up in a series of incidents, he meets important friends. In order to regain precious time with them, Subaru decides to confront his fate. Will Subaru be able to protect his precious people despite being in the depths of despair?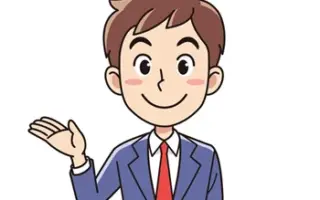 I'm like Subaru who is weak even after reincarnation.
20s man
I was attracted to the purity and cuteness of the heroine, Emilia. Subaru has got guts to protect the girl he loves even under such harsh circumstances.
Re: Zero Starting Life in another world has a lot of foreshadowing, and I'm excited to see when the mystery will be solved.
The 30 most powerful Character ranked by author(Nagatsuki) [Re:Zero]

Which character do you think is the strongest? Actually, the author, Tappei Nagatsuki, aka Gray Cat, answered this question on the radio and Q&A site. So, based on Nagatsuki's answers, here are my top 30 strongest characters.

Read more