oyuchan
Hey piggy! Do you have any recommendations for anime to enjoy extraordinarily?
Have you ever heard of the "another world reincarnation" aka isekai anime? It's a popular anime genre in Japan.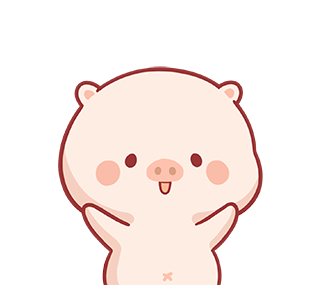 tsukachan

oyuchan
I've heard of it! I'm pretty sure it's an anime genre that the main character is reincarnated into another world and comes up big and does great.
That's right. It is an animation genre that allows you to enjoy an unordinary worldview. I'm going to show you the ranking of the 30 most popular reincarnation aka isekai anime in Japan!

tsukachan

oyuchan
Yay! I'm looking forward to it!
What is a reincarnation/isekai Anime?
Isekai anime is an anime genre that the main character suddenly plays a big role in another world where he or she has reincarnated into.
It is a popular genre filled with fantasy and science fiction elements. There are many different types of isekai anime, from battle anime with lots of cheat moves to anime that shows slow daily life in another world.
Top 39 Most Popular Isekai/Reincarnation Manga ranked by Japenese Otaku

In reincarnation manga, the main character suddenly plays a big role in another world. Here are the most popular 39 most popular isekai/reincarnation manga.

Read more
No. 30 Welcome to I Don't Want to Get Hurt, so I'll Max Out My Defense
Story
Kaede Honjo was recommended to play the VRMMO "NewWorld Online" by her friend Risa Shiramine. She starts to play under the name Maple. However, as a beginner in the game, Maple chooses the unpopular "Large Shield" because she "doesn't want to be hurt," and she swings all her status points to defense. However, as a result of a series of coincidences, she acquires various skills, and as her level rises, she repeatedly allocates all the status points she has gained to defense, and as a result, she gains unbeatable defense.

Comedy elements
20s female
This is an anime with the strongest protagonist. There are no serious depictions, and the comedic elements are very enjoyable.
No. 29 Cautious Hero: The Hero Is Overpowered but Overly Cautious
Story
A newcomer goddess, Ristarte, who was assigned to save the world "Gaeabrande", summons a hero, Seiya Ryuguin, who has a cheat level skill. However, despite his strength, Seiya is overly cautious and is so cautious that he destroys a slime with his attack magic until it turns into ash. As Seiya and Ristarte increase their number of friends and gradually deepen their bond while defeating powerful enemies, Seiya's past and his unexpected relationship with Ristarte will be revealed.

A big surprise at the end of the story
20s male
Looking at the title and the first few episodes, many people may have thought it is a common gag anime with the strongest protagonist. It's true that people who are used to watching this kind of genre may get bored with the redundant beginning and middle parts. However, the reasons for the protagonist's morbid cautiousness become clear in episode 11, so I hope you will watch until that point. Once you see that, the option of not watching the final episode will naturally disappear. The final episode may not be a grand finale, but it does have a redeeming ending.
No.28 Isekai Maou to Shoukan Shoujo no Dorei Majutsu
Story
The main character, Takuma Sakamoto, was proud of his overwhelming strength in the game "MMORPG Cross Reverie", and was revered as a "demon king" by other players. Then one day, he is summoned to another world with the appearance of the character he uses in the game. Two girls who claim to be the summoners appear in front of him, and he is subjected to enslavement magic. However, thanks to his character's ability to activate his "magic reflex," the girls become his slaves. With the absolute strength that he shows in his performance as a demon king, his adventure in another world starts.

Becoming a demon king
20s male
This is a story about a reclusive gamer who is summoned into the world of a game he is familiar with as a strong character. The characters are also very cute. This anime is a very orthodox story, which makes it very easy to watch. I recommend it to people who are just starting to watch isekai anime.
No.27 Re:Creators
Story
The protagonist, high school student Sota Mizushino, dreamed of becoming a creator. Then one day, Selesia Upitiria, the heroine of the TV anime, appeared in front of him in military uniform. Sota is caught up in the battle between anime characters as a result of this event. He chases after the girl in military uniform and ends up in Yoyogi Park, where he meets Meteora Reich, a character from the PC game. These strange encounters led to a major incident involving other world anime figures, creators, and even the Japanese government.

The music is wonderful.
30s male
The music is incorporated abundantly from the opening to the ending, and it is a major element that builds the world view of this anime. This is an anime that you should listen to just for the music because it's so cool.
No.26 Overlord II
Story
In the year 2138, "Yggdrasil", a virtual reality online game that had lasted for a long time, came to the end of its service. Momonga, a member of "Ainz Ooal Gown", was quietly waiting for the last moment alone in "Nazarick Tomb", the home base of the guild. When the time came for the end, he was alone. However, he was not logged out when the game ended, and suddenly the NPCs began to move with a will of their own. Nazarick's underground tomb had been transported to a different world, similar to the one in the game, and he himself had become a character in the game. A dull man of the real world becomes the most powerful wizard in the form of a skeleton and begins to lead the forces of the Great Tomb of Nazarick Underground.

Benevolent undead
20s male
This is the second season of a story in which the main character has become the most powerful undead. In the second season, we can see the merciness of the main character especially.
No. 25 The Philosopher's Grandson
Story
Shin-Walford, who was picked up by Merlin, a great sage, is a reincarnated boy who has memories of his previous life. However, as a result of being raised by Merlin in a remote area, Shin becomes a person who has no common sense. With the recommendation of Uncle Dis, who often visits the house, Shin started to attend the Kingdom of Allsheim High School of Magic. But his unconventional nature gets him involved in various incidents.

Shin and Cicily's first time
30s female
The main character, Shin, is naive and strong, but he is a natural magic user who exerts his power without thinking about his surroundings. The heroine, Cicily, is reserved and has no experience in love. It's frustrating that they have obvious feelings for each other, but they can't seem to get anywhere! After they get engaged, it's so sweet and heartwarming that it makes me embarrassed.
No.24 Demon Lord, Retry!
Story
Akira Ohno, a salaryman who works at a game company, found himself in the forest of another world. He has become the demon king "Hakuto Kunai", a player character he created. Hakuto is confused by the situation, but he saves a girl named "Aku" who was attacked by a monster in the forest. In order to know the information of this world, Hakuto takes Aku on a journey.

This is a story about a person who was producing a game and found himself becoming a game character. A protagonist is a man of few words, but that makes the demon king frightening. Also, because of his lack of words, the people around him interpret the words he says in a different way, and the people around him get confused always. As a result, the three saintly sisters become captivated by him, and we can enjoy the romantic comedy element.
No. 23 The Eighth Son: Are You Kidding Me?
Story
The main character Shingo Ichimiya, who works for a second-rate trading company, wakes up one morning and finds himself in the house of an impoverished nobleman in another world, and finds himself as the eighth son of the family, Wendelin. One day, Wendelin goes into the forest to collect some food and meets Alfred Rainford (nicknamed "Al"), a wizard who had become an "undead". He spent two weeks learning the secrets of magic from Al. On the last day, Wendelin cleanses Al with the holy magic that he was taught.

Wendelin was reincarnated into a hierarchical society, but he was born into a poor family. However, Wendelin had found magic. One day, a dragon attacked Wendelin and his friends who were traveling by ship. He defeated the dragon and was praised by many as the hero of the "Dragon Slayer". After that, many more adventures await him.
No.22 Drifters
Story
Toyohisa Shimazu survived the battle of Sekigahara and was wandering alone in the mountains. He kept walking and walking, and arrived at a room with countless doors. He was sent to the world on the other side of the doors by a man named Murasaki who was there. The world is inhabited by humans and non-humans called "demi-humans". This world, ruled by the Orte Empire, was never at peace. He meets Oda Nobunaga, Nasu Yoichi, and others once he fought with, and the battle begins all over again in a different world.

There are many isekai world anime, but this is a very masculine anime. The killing scenes are very serious with blood splattering, but the conversations are comical.
No.21 Isekai wa Smartphone To Mo Ni: In Another World with my Smartphone
Story
The main character, Touya Mochizuki, who died due to God's mistake, will start his second life in another world. With his own body and a smartphone that can be used in another world, he leads a life in the new world. He is a kind-hearted and polite young man who can't leave people in trouble alone and helps them. He gradually makes friends and learns about the secrets of this world. He joins forces with the delightful kings of this world and makes friends, and sets out on a journey around the world.

Smartphone is a cheat 
20s male
The main character is reincarnated into another world with a single smartphone. Will he be able to enjoy the fantasy life along with his smartphone!?There's a harem!
No.20 Zero no Tsukaima: The Familiar of Zero
Story
One day, an ordinary high school student, Saito Hiraga, was suddenly summoned to another world, "Halkeginia". A beautiful girl appears in front of him and he is suddenly kissed by her. Then, mysterious characters begin to appear on the back of his hand. In fact, it was a contract to become "familiar," and the letters were a sign. This is how Saito ends up in the service of his master, Louise, and leads an exciting school life while being pushed around. What will happen to their fate in the tumultuous daily life in the different world?

Zero no Tsukaima: The Familiar of Zero is another world anime with strong tsundere elements. The main characters are Louise, who can't use magic at all, and Saito Hiraga, who was called to another world by Louise's summoning magic. He is called to another world, but he struggles because he can't use magic. He is treated like a dog by Louise, but he does his best and you can't help but want to cheer for him. The interaction between Saito and Louise is quite interesting, and I found it to be quite a fun anime.
No.19 Sword Art Online II
Story
One year has passed since SAO was cleared. Kazuto was living in the world of ALO with rescued Asuka and his former friends. One day, Kazuto was asked by Seijiro Kikuoka, an employee of the Virtual Division of the Ministry of Internal Affairs and Communications, who became acquainted with him through the "SAO Incident", to investigate a series of strange deaths. Deaths were said to be related to a mysterious player, Death Gun who appeared in "Gun Gale Online" (GGO), a VRMMORPG of firearms and steel where gunfights are held.

Kirito, into the world of guns!
20s female
I like the second season better than the first. I like Shinon who appears in the second season because she is cute and cool!
No. 18 Knights and Magic
Story
The main character, Tsubasa Kurata, a skilled programmer, and a serious robot otaku, dies one day due to an unforeseen accident. He was reincarnated in a world where there are knights and magic. In this world huge robots called "Silhouette Knight" are used to fight against beasts. Using his knowledge from his previous life and his talent as a programmer, Tsubasa Kurata begins to create his own ideal robot. Will a robot geek change the world?

Robot animation in another world
20s male
It's an anime about a robot otaku who gets reincarnated into another world! And that isekai world has magic and robots. A truly ideal world! It's an interesting anime that shows studying, fighting, and building robots.
No.17 Twelve Kingdoms
Story
One day, a young man named "Keiki" suddenly appears in front of Yoko Nakajima, a very ordinary high school girl. She is led by Keiki to another world. There, she is attacked by demons and driven by anxiety, leading a lonely and difficult life. Yoko Nakajima meets a friend named Rakushun (half rat half-human), who gradually heals her, and teaches more about the country. When Yoko learns everything about who Keiki is and why she was brought to this world, she will start her story as a new person in another world.

The original book of this anime is still unfinished. The quality of anime is superb. This is an anime that I want to watch over and over again.

Countless Kingdoms with cultures close to Chinese
20s female
I was fascinated by the intricate details of the culture in the anime. The world the anime set is kind of close to Avatar: The Last Airbender.
No. 16 Death March to the Parallel World Rhapsody
Story
Ichiro Suzuki, a programmer who is called "Satou" who works for an online game company, was working on several projects in parallel due to the disappearance of his junior colleague. Ichiro lays down to take a nap and closes his eyes. When Ichiro wakes up, he finds himself in an unfamiliar wilderness. At the corner of his eye, he sees a user interface that he had created before his nap. Just then, a group of about 300 level 50 demons rush at him from ahead. He quickly used the beginner's remedy item "Meteor Rain" and obtained a huge amount of treasure and status higher than level 310.

Another World Slow Life
10s male
This anime is not about enjoying battles, but rather enjoying another world's slow life. I would like to recommend this anime to people who like harem anime.
No.15 Destruction Flag Otome
Story
Katarina Kraes, the only daughter of the Kraes Duke, recovers her memories of her previous life when she hits her head. Katarina Kraes realizes that the current world is "FORTUNE LOVER", an otome game she played in her previous life and that she is the villain who harassed the heroine. She knows how the game ends. Her only future is deportation or death. In order to avoid a ruinous end, she first tries to amicably break off her engagement with the prince.

Interesting
Teenage female
When Katarina tumbled and fell when she was seven years old, she remembered a game she had played in her previous life. She tries her best not to follow the ruined route.
No. 14 Grimgar of Fantasy and Ash
Story
One day, Haruhito woke up in the darkness, not knowing where he was or why. There were several men and women who were probably in the same situation as he was. In front of them was a world that they had never seen before, "Grimgar", lit by a red moon. In order to survive in this world, they have become "volunteer soldiers" and formed a party. They have no memories, no money, and no special strength to fight. How will they survive in this world from now on?

They are reincarnated into another world without being given any special ability. They can't defeat even the weakest goblin, but in order to eat, they need to defeat and kill goblins to earn money. Grimgar of Fantasy and Ash is an anime that makes you think about the difficulties of living.
No. 13 Arifureta: From Commonplace to World's Strongest
Story
A high school student, Hajime Nagumo, who is a bullied otaku, is summoned to another world with his classmates. Contrary to his classmates who got cheat abilities for battle one after another, Hajime's power was a simple ability called "Alchemist" suited for non-combat. Hajime Nagumo is branded as "incompetent" and is bullied, but he somehow accumulates knowledge through classroom studies and reading in order to be useful to everyone.

A bullied otaku becomes the strongest
30s female
A bullied otaku, Hajime, is summoned to another world with his class. It's rare for a whole class to be summoned in isekai anime, but it's also rare for the main character, Hajime, to be given a blacksmithing job as he is the weakest alchemist who is unsuited for combat. I feel sorry for Hajime Nagumo because he is bullied by everyone in his class, but I am looking forward to seeing him grow up and become the strongest.
No. 12 Ascendance of a Bookworm
Story
Motosu Urano, who lives in modern Japan, died the day she got her dream job at a library. She had unfulfilled wishes to read more books, and found herself in the body of a young girl, Myne, in another world. The story is set at Ehrenfest, a medieval-like city in another world ruled by aristocrats with magical powers. Under the strict status system, Myne, a girl with knowledge of modern Japan, rises through the bureaucracy to get closer to books.

Meticulous high fantasy
20s male
A college girl who loved books to the point of madness is reincarnated as a frail little girl in a world where books are almost impossible to come by. The world setting is so intricate that we become more and more fascinated by it.
No.11 Isekai Izakaya: Japanese Food From Another World
Story
Izakaya(Japanese restaurant) "Nobu" is in Aitheria, the ancient capital of the empire in the medieval European style in another world. Nobuyuki Yazawa, who opened the restaurant, and Shinobu Senke, who accompanied him to help the restaurant by chance, restaurant the store in a corner of a deserted shopping street in Kyoto. But for some reason, the front door of the store was connected to the world of Aitheria. Then, various incidents and events occurred in the store of "Nobu".

I'm getting hungry for the delicious-looking food!
20s male
The menu of an izakaya has a very good reputation! There are foods I've never seen or heard of before, and the characters eating them all look so good it makes me hungry!

Looks delicious
20s female
The food and drinks that come out look so delicious. It's so realistic that it's hard to watch when you're hungry. The anime includes recipes, so it's recommended for housewives. This anime has battles, but the main focus is on cooking, so I recommend it to gourmet food lovers.
No.10 Restaurant To Another World
Story
The long-established restaurant "Nekoya" with a signboard of a cat's picture is located in a shopping street near an office area. The restaurant, which has been in business for 70 years, has a secret. It is connected to another world on Saturdays.
Customers with different cultures and races come through doors that appear in various other worlds. The "Restaurant To Another World" offers exquisite cuisines. What kinds of encounters are waiting for you at the restaurant that connects the modern world to other worlds?

Food terrorism warning!
20s male
The Restaurant To Another World, which is connected to various places in another world, makes people who arrived there for various reasons happy. Restaurant To Another World is a story about how people from various worlds become happy with the food they eat, and the food itself is fascinating. If you watch it late at night, you will get hungry, so be careful.
No.9 Log Horizon
Story
One day, 30,000 Japanese users are trapped in the world of the long-established online game "Elder Tail". One of them, Shiroe, is shy and avoids interactions with others. As the battle with the monsters begins, Akiba, the largest city in the Yamato region, is overrun with anxious players who don't understand the situation.
In an attempt to change the situation, Shiroe, a lone wolf, starts up Log Horizon with his old friend, a beautiful girl Akatsuki. In order to revive the world of Akiba, which has been transformed into ruins, Shiroe and his friends are going to face the challenge.

A royal story with a sense of security
20s female
Log Horizon is a story about waking up in a world that resembles an MMORPG. Log Horizon has an interesting story, and I'm anxious to see what happens next.
Top 10 best anime movies in Japan by 2021 [Ranking]

Anime movies that are famous in Japan are ranked. Japanese anime geek's recommendations for you.

Read more
No. 8 No Game No Life
Story
Sora and Shiro, who are NEET and reclusive siblings, are genius gamers who are called "blank" on the Internet and are even called "urban legend". One day, a boy named Tet, who claims to be a god, appears in front of the two NEET siblings and summons them to another world. There, the human race, the weakest of the sixteen races, has lost its land and is on the verge of extinction. In this world where all conflicts are decided by games, two genius gamer siblings challenge other races to unpredictable brain battles to save humanity.

The main characters are strong from the beginning. They are the strongest duo! The brother is a skilled talker and the sister is a genius. They were NEETs in the real world, but they have been summoned in another world and are very much alive. The brainstorming at the end was so overwhelmingly good.

A head-to-head game that makes your hands sweat.
20s male
No Game No Life is an anime about NEET gamers, a brother and a sister, who are summoned to a different world where everything is decided by games. The brain battle between the older brother, who is good at bluffing, and the younger sister, who has a genius head, is very exciting to watch.
No.7 Overlord
Story
In the year 2138, "Yggdrasil", a virtual reality online game that had lasted for a long time, came to the end of its service. Momonga, a member of "Ainz Ooal Gown", was quietly waiting for the last moment alone in "Nazarick Tomb", the home base of the guild. When the time came for the end, he was alone. However, he was not logged out when the game ended, and suddenly the NPCs began to move with a will of their own.
Nazarick's underground tomb had been transported to a different world, similar to the one in the game, and he himself had become a character in the game. A dull man of the real-world becomes the most powerful wizard in the form of a skeleton and begins to lead the forces of the Great Tomb of Nazarick Underground.

This is an anime with the strongest protagonist, even stronger than the strongest protagonists of anime I've ever seen.
20s male
This level of strongest is very pleasant to watch because the sense of exhilaration and relief is too great. I want to be under the command of the main character, Ainz, who never struggles at all.
No.6 Gate Jieitai Kano Chi nite, Kaku Tatakaeri
Story
One day in August, an entrance to another world called "Gate" suddenly appears in Ginza, Tokyo. In order to fight off the monsters that invaded one after another, the Japanese government sent the Self-Defense Force to the other side of the gate called "Tokuchi".
Yohji Itami, a member of the Self-Defense Force, encounters a flaming dragon attacking a village during his search, and saves a beautiful elf girl who survived. This leads Itami to deepen his relationship with the local residents. How will Itami face the new world in the fight against monsters and interact with the inhabitants of the other world?

Japanese Self-Defense Force Warriors
20s Female
The other world side has magic, but the armed forces and scientific power of the Self-Defense Forces are stronger, and this is a work where you can enjoy overwhelming strength.

The SDF goes to another world! The battle scenes are cool.
20s male
The Self-Defense Force goes to investigate through the gate to another world. It is an isekai world anime, but it has a sense of reality as there are political issues. The well-coordinated battle scenes of the SDF are cool. In the other world beyond the gate, there are cute elves and beast girls. The battle scenes with dragons are especially powerful and really recommended to watch.
No.5 Sword Art Online
Story
"Sword Art Online (SAO)" is a VRMMORPG game set in the floating castle Aincrad. Kirito, a player who was enjoying the world of SAO, found that he could not log out from SAO. Then he was told the true purpose of the game by the person who claims to be the game master. The only way to be released from this world is to complete the game. If the game is over, you will also die in the real world. Kirito had to work hard to clear the game as a solo player.

The beautiful images will draw you in! 
20s female
The protagonists are trapped in a game. The only way to escape from the game is to clear the game, but if they die in the game, they will also die in the real world. The battle scenes of the main characters as they struggle to fight their way out of the game are powerful and captivating!
[SAO] Spoiler: The ending of SAO Alicization War of UnderWorld Arc

In this article, I will explain the ending of SAO War of Underworld. What happened to everyone after 200 years.

Read more
No.4 The Rising of the Shield Hero
Story
One day, the main character, Naofumi Iwatani, who is a university student, is summoned to another world by a book that he grabbed in the library. Naofumi Iwatani is destined to drive away "waves" that bring misfortune to the world as one of the 4 holy heroes, "the Shield Hero". Naofumi Iwatani makes friends and is excited about the adventure, but he is betrayed and loses everything in the beginning. Unable to trust anyone, Naofumi meets a girl named Rafutaria, a slave. Naofumi Iwatani and Rafutaria faced the world together again. Will he be able to turn this crisis into an opportunity again?

This anime has been hard to watch since the reincarnation in the beginning. Naofumi Iwatani is supposed to be called "a hero", but he is mistreated by the other worlds so much.
Naofumi Iwatani spends a lot of time getting stronger. Then he kicked the asses of people who were mean and doing whatever he wants. This is an anime that should only be watched by brave people who can endure the heartbreaking shit until it gets satisfying.

The hero becomes stronger.
30s male
This is a story about a hero, Naofumi Iwatani, who was summoned to be a hero to protect the world. He is framed and disgraced in a different world where everyone is an enemy, and he cannot go back to his original world. But he rises and became the top hero. The story is about Naofumi Iwatani, who is a brave man but has the face of a villain, which is cool and interesting. What makes The Rising of the Shield of Hero different from other isekai anime is that it has a broad and deep story which you don't know who the true evil is.
No.3 Time I Got Reincarnated as a Slime
Story
One day, Satoru Mikami, an ordinary salaryman, is stabbed to death by a stranger. Satoru Mikami wakes up as a slime in a different world and meets a black dragon who calls himself "Verdora". Mikami becomes friends with Verdora, who is said to have been sealed away by a hero. They named each other and started calling each other Rimuru Tempest and Verdora Tempest. Rimuru took Verdora into his body with the seal by the power of "predator", a skill he got when he was reincarnated, and they went on a journey together.

All the characters in the anime are cute. Especially, Mirim is too cute. It is a very calming anime. It has storylines that make you cry or laugh, so you will never get tired of watching it. I love it so much that I am looking forward to the second season of the anime very much.

This is a big hit anime work that has been made into a movie as well as a TV anime. It is a story about a man who died in the real world but found himself reincarnated as a slime. The slimes of anime have the image of being weak, but this slime has a special ability to gain the abilities of the enemies it absorbs. Therefore, the more enemies the slime defeat, the more terrifyingly strong he becomes. Also, the story is told from the enemy's point of view. It's different from other reincarnation anime.
Top 10 most popular characters of Tensura in Japan[Ranking]

Who are the most popular characters in Tensura: That Time I Got Reincarnated as a Slime? Read to find out.

Read more
No. 2 KonoSuba: God's Blessing on This Wonderful World!
Story
The main character Kazuma Sato, a big game lover, ended his life due to a sudden car accident. However, for some reason, a mysterious beautiful girl who said she is a goddess was standing in front of Kazuma Sato's eyes. By chance, Kazuma ends up going to another world, a world that seems to be inside an RPG game, and he is excited to start his dream life of adventure. However, Kazuma has no money to live on, so he suddenly begins to live in poverty. On top of that, the members of the party with Kazuma are highly capable but clunky. What will happen to Kazuma's isekai world life?

Everyday life isekai anime
20s female
KonoSuba: God's Blessing on This Wonderful World! is not a battle anime, but rather a daily life story of an unmotivated boy and cute girls in another world. I think the good thing about this anime is that you can enjoy its lightheartedness without thinking much.
Personally, I liked the voice actors.

Everyone is cute.
Teenage female
All the characters in KonoSuba are cute! I like the fact that Kazuma is called Kasuma (scum). I like another world anime in which the main character is not strong.
No. 1 Re: Zero Starting Life in another world
Story
One day on the way home, the main character, Natsuki Subaru, is summoned to another world without warning. In the other world, where he has no acquaintances and no one he can rely on, Natsuki Subaru obtains the power of "Return by Death". It is the ability to rewind time with death. As Natsuki Subaru is caught up in a series of incidents, he meets important friends. In order to regain precious time with them, Subaru decides to confront his fate. Will Subaru be able to protect his precious people despite being in the depths of despair?

Re: Zero Starting Life in another world is a good isekai anime.The main character of the reincarnation anime is often the strongest, but Subaru is not the strongest. Subaru is a helpless, selfish, and annoying character who can't read the air very well. However, Subaru continues to work hard for the people he loves even under the harshest of circumstances, which gradually made me want to root for him.

I'm like Subaru who is weak even after reincarnation.
20s man
I was attracted to the purity and cuteness of the heroine, Emilia. Subaru has got guts to protect the girl he loves even under such harsh circumstances.
Re: Zero Starting Life in another world has a lot of foreshadowing, and I'm excited to see when the mystery will be solved.
The 30 most powerful Character ranked by author(Nagatsuki) [Re:Zero]

Which character do you think is the strongest? Actually, the author, Tappei Nagatsuki, aka Gray Cat, answered this question on the radio and Q&A site. So, based on Nagatsuki's answers, here are my top 30 strongest characters.

Read more