oyuchan
Hey, have you ever seen a Japanese animation movie?
Of course! I've seen Ghibli movies. I think Ghibli Studio makes good animated movies that can captivate both children and adults.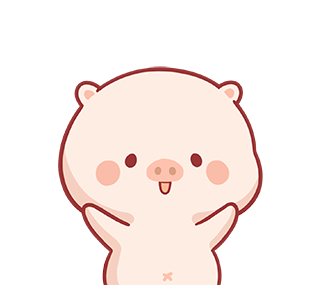 tsukachan

oyuchan
Yes, yes. Ghibli movies are loved all over the world, crossing borders. But there are many other popular anime movies out there.
I didn't know that! Other than Ghibli, what are the other famous anime movies? I wonder?

tsukachan

oyuchan
I'm going to show you ten, especially popular anime movies!
No. 1 Your name is
Story
A high school girl living in a rural town, Mitsuha is bored with her unchanging life. Because of her family's traditions and the fact that her father is the mayor of the town, Mitsuha feels as if her life is boring and tied down. Therefore, she yearned to live in the city. One day, she dreams that she is a boy living in Tokyo. Similarly, Taki, a high school boy living in Tokyo, has a strange dream that he becomes a girl living deep in the mountains. As the two have the same experience over and over again, they realize that they have been switching. They are confused but enjoying the situation, because they suddenly swap with each other. Taki realizes that he has feelings for Mittsuha and decides to go see her. What is the truth that awaits him as he searches for Mitsuha?

I want to see at least 10 times before I die
20s Female
When the movie first came out, I had no intention of seeing it. I didn't plan to see the movie when it first came out, but people around me were saying how good it was, so I went to see it, and I was hooked. I ended up going to the movie theater twice and also watched it twice on TV. This movie can be enjoyed no matter how many times you watch it, and the more you watch it, the more interesting it becomes. I am moved to tears every time I watch it. It is a masterpiece that I want to see at least 10 times before I die.

The last part is shocking
20s Male
At first, I didn't understand the story very well, but as the story unfolded, I was able to understand the story. The meteorite scene at the end is shockingly good.
No. 2 Summer Wars
Story
Kenji Koiso is a shy and dull sophomore in high school with a genius math mind. Kenji receives an invitation to work part-time from Natsuki Shinohara, a senior he admires, and ends up visiting Natsuki's parents' house. Kenji accepted the part-time job with a light heart, but the job required him to act as a "fake lover" in front of her family. Kenji manages to act out the role of a fake lover, but then he receives an email with a huge number sequence on it. Kenji, who loves mathematics, solves the sequence for a chance and sends it back to the sender. This email opens the door to a huge upheaval in both the cyber world and the real world.

Exciting feelings
20s Female
This work is about the virtual world of the internet. When I hear the words "internet" and "virtual world", I imagine a cold world with little human connection, but this movie is different. Summer Wars is about a virtual world where people are connected to each other and cooperate with each other, which gives me a warm feeling. It is also a movie that gives you an exciting feeling that is hard to experience in the real world.

This movie is what summer is all about
20s Male
This is a story about humans confronting artificial intelligence in order to protect world peace in the space of the Internet. Not only the scene where the main character is invited to the parents' house of the senior he admires, but also all the other scenes are interesting. Since this movie is about summer vacation, adults will probably feel nostalgic about good old school days.
No. 3 The Girl Who Leapt Through Time
Story
After an accident, Makoto acquires "Timeleap", the ability to leap through time. Makoto is now able to use Timeleap to go back to the past at will. She uses her ability to get good grades in unannounced tests and to blame others for her failures.

She has limited number of timeleap
20s Female
This is a very well done movie as a timeleap story. The main character is limited in the number of times she can do a time leap, but she uses it many times. It made me think about how I would use it if I had the ability to do a time leap. The love story with Chiaki is sad.

The origin of time travel movies!
30s Male
The Girl Who Leapt Through Time is a story that has been made into a movie many times. Among them, this movie especially shows the quality of the scenario by the original author, Yasutaka Tsutsui. It is also no exaggeration to say that this is the work of director Mamoru Hosoda. People who watch this movie will be able to recall their youth.
No. 4 Lupin the Third: The Castle of Cagliostro
Story
Lupin and Jigen steal a large sum of money from the big vault of a state-run casino in Monaco. However, they find out that it is all "Gothic BIll", a legendary counterfeit bill that has been elaborately made. Lupin and Jigen decide that "Gothic Bill" is their next target, and head for the small European country of the Count Cagliostro to investigate.

Scenery is beautiful
40s Male
The scene in which Lupin rescues Clarisse who was trapped in the castle, but fails, clearly shows Lupin's strong desire to protect Clarisse.Also, the last scene of Inspector Zenigata's closing line and the way the cops part is really great.

Hayao Miyazaki's mesmerizing Lupin
20s Male
This film has many great quotes. If there is anyone who hasn't seen this movie yet, I would definitely make them watch it, and I would go watch it with them. You will definitely fall in love with the coolness of Lupin, who can play both the evil thief and the hero of justice.
No. 5 Spirited Away
Story
The main character, Chihiro, wanders into a strange city on her way to her new home in her parents' car. The town is visited by eight million gods and is a place where ordinary people are not allowed to enter. Chihiro's parents ate the food for the gods without permission, and were transformed into pigs. Chihiro didn't eat but she was about to disappear, but then she was saved by a boy named "Haku" who knew Chihiro.

Haku is handsome
10s Female
This is a movie where Haku is just so cool. The last scene where Haku lets go of Chihiro's hand is very impressive.

I can feel Chihiro's hard work
30s Male
This is a famous work that is said to be the best work of Ghibli. Chihiro has lost her name and could not go home, but she works hard and tries to help Haku. It is very moving to see Chihiro grow up with him.
Top 10 best Ghibli movies in Japan [Ranking]

In this article, the top 10 highly rated Ghibli movies are introduced with plots and impressions!

Read more
No. 6 A Silent Voice: Koe no Katachi
Story
Ishida Shouya is a boy who hates "boredom" more than anything else. As a mischievous elementary school student, he becomes innocently curious about a new girl named Nishimiya Shouko who is deaf. When she arrives, Shouya finds himself free from boredom. However, an incident with Shouko leads to Shouya's isolation from the people around him. Five years pass, and the two grow up to be high school students in different places. Shouya, who had been singled out since the "incident," visits Shouko. This is a story of a boy trying to accept a girl, the people around him, and himself.

A teenage love between the bully and the bullied
20s Female
A girl who is deaf and bullied and the bully who bullied her reunite in high school. They feel responsible for each other's past hurts and awkwardness, but can't control their feelings of love for each other. The drawings are natural, and the brush strokes make the viewer feel warm and fuzzy, and there are scenes that bring tears to the eyes. I recommend this work to anyone who wants to rethink the way they interact with people.

"What exactly is a friend and what kind of existence is it? This film gives us a unique answer to that question that we all must think about at one time or another. This film will surely make you think about your loved ones and friends around you. It's a heart-warming movie that will make your heart ache.
No. 7 Wolf Children: Rain and Snow
Story
Hana, a college student, meets and falls in love with a wolf man who lives in human form. Eventually, Hana gave birth to two children. Hana named them "Rain" and "Snow" respectively. After that, the four of them lived quietly in the corner of the city. One day, however, the "wolf man" suddenly dies. Hana, in spite of her grief, vowed to raise the children. She decides to move to the countryside, surrounded by mountain villages, so that Ame and Yuki, the "wolf children" who have two faces: wolf and human, can choose to live as either "human" or "wolf" in the future.

You should watch once
30s Male
This is a story about a mother raising her child and overcoming the problems that children have as they grow up. The choice of which species the two children will choose when they grow up is painful to watch.

You can understand how wonderful family can be!!!
40s male
Wolf Children's Rain and Snow is a story about a college student who falls in love with a "wolf man". When the "wolf man" suddenly passes away, the college student starts living in the countryside with the child she had with the "wolf man". However, the two children suffer from fear of being known as "wolf people". It is impossible to watch this anime movie without crying. When you finish watching it, it will teach you the importance of family.
No. 8 Weathering with you
Story
The main character, Hodaka, lives on a remote island in his hometown. When he gets fed up with this life, he runs away from home to Tokyo alone. He desperately searches for a job to make ends meet, and finds one as a writer for a fishy occult magazine. Everyday it rains, as if it is like his heat. Then, Hodoka meets a mysterious girl named Hina. For some reason, she lives alone with her younger brother, who is in elementary school, and she has a mysterious power. They don't know yet that the world is starting to change little by little due to Hina's abilities. What is the fate that awaits the two of them?

This anime will make you cry more than "Kimi no na wa"
20s Female
This movie is directed by Makoto Shinkai and was released in 2016. I went to see the movie without knowing the synopsis, but it was a very good movie! This is a story like a fairy tale. I was moved to tears by the passionate performance towards the climax!

I like the ending
30s male
This was a movie that made me feel like I should live honestly with my beliefs without being misled by justice or the people around me. The ending may be controversial, but I personally think it's wonderful.
No. 9 Crayon Shin-chan: Arashi wo Yobu Moretsu! The Empire Strikes Back
Story
Hiroshi, Misae and the other adults were enjoying the nostalgic scenery of the newly built theme park "20th Century Expo" in Kasukabe every day. But Shinnosuke and the other children were mad at how adults were acting. One day, an important announcement from the 20th Century Expo comes on the TV. And adults abandoned the children and disappeared into the theme park.

I can't watch this without crying
30s Female
This is an anime movie that teaches us once again that every adult was a child. The reminiscence scene where Hiroshi looks back on his life from childhood to adulthood brings tears to my eyes, even though there is only music and no dialogue. The way Hiroshi works for his family every day, even on the hottest and hardest days, reminds me of my own father.
No. 10 Detective Conan: Zero the Enforcer
Story
A bombing occurs at the Edge of Ocean, an integrated resort facility where the Tokyo Summit is to be held. Toru Amuro, a member of the secret organization "Zero" of the National Police Agency Security Bureau was there. Kogoro Mouri becomes the suspect because his fingerprints were found on an object at the explosion site. Conan sets out to prove Kogoro Mouri's innocence, but then an incident occurs.

Interesting and worth watching
60s Female
The storyline was a little complicated, but it was worth it. It was interesting and kept me on the edge of my seat. The pictures were delicate, and I could feel the realism.

Amuro is too cool
20s Female
This is a must see movie for any Amuro fan. There were so many good scenes of Amuro with Conan that I can't take my eyes off Amuro from beginning to end. I was always on the edge of my seat wondering what was going to happen next. When the movie ended, I fell in love with Amuro even more.