Shion returned from death and became one of the strongest demons under Rimuru in TenSura. She has always been a fan favorite among all the female characters, and everything from her battle-hard personality to her terrible cooking skills has made Shion a candidate for the "best girl."
However, she died in volume five, saddening the audience immensely. Not only did Shion's death increase her popularity, but it saw an immense boost as it was seen as a sacrifice for Rimuru.

oyuchan
Many fans of TenSura are currently wondering how Shion died and whether there's a chance for her to come back to life.
While the web novel readers already know the truth, for the others, the article below explains it all!

tsukachan
How Did Shion Die in TenSura?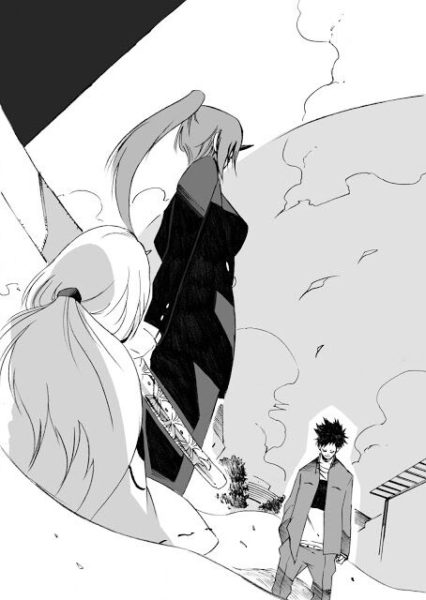 Shion was killed by the allied forces of the Farmas Kingdom and Western Saints Church.
She died in TenSura while protecting Shuna and the other children from the Blood Shadows. Rimuru later revived her as a Wicked Oni with his skill Wisdom King Raphael.
Rimuru's kingdom, Tempest, was slowly becoming extremely powerful, which incurred the envy of King Edomalis of the Farmers Kingdom. Edomalis convinced Cardinal Nicolas Spertus of the Western Saints Church to attack Tempest along with him.
Under the guise of protecting the surrounding countries, the church and Farmas Kingdom waged a holy war on the Tempest Federation. The church's apostles set up a Purification Barrier that contained the demons within the kingdom and caused a fall in the magic energy concentration. While this caused Shion's powers to drop, it was far from enough to take her down.
The real reason Shion died was that she refused to harm any humans as per Rimuru's instructions during Tempest's creation. She gave up her life protecting Shuna and the children as the demon was struck with the enemy's sword. In the end, Shion's promise to coexist with humans and demons ultimately resulted in her death. 
Did Shion Come Back to Life?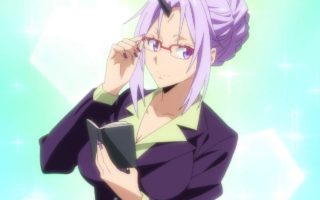 Shion came back to life after Rimuru used Wisdom King Raphael to resurrect his companions.
After her resurrection, she further evolved into a Wicked Oni, and her physical body became immortal.
The attack on Tempest resulted in hundreds of casualties, included the death of Shion. Rimuru was unable to prevent this from happening because he was trapped by Hinata Sakaguchi's magical barrier. When the slime returned to Tempest, he was enraged and aggrieved after seeing his subjects lying dead on the streets.
Rimuru felt guilty that they all died because of his instructions not to harm humans. However, fortunately, the Great Sage provided a solution that could resurrect everyone that was killed during the holy war - Rimuru had to become a True Demon Lord by sacrificing 10,000 souls.
Motivated by his rage and guilt, Rimuru obliterated the Farmus Kingdom and the church that attacked Tempest.
This caused him to turn into a True Demon Lord, and as a result, the Great Sage evolved into the ultimate skill, "Wise King Raphael."
With this skill, Rimuru revived Shion along with the fallen citizens of Tempest. In addition, his powers also caused her to evolve into a Wicked Oni, which made Shion's physical body immortal. It also gave her a variety of skills, including the ability to cook!
TenSura: Who is Milim and What is Her True Identity?

Milim is one of the cutest female characters in TenSura. However, looks can be deceiving as she holds incomparable strength within her tiny frame. Who exactly is she? Milim!

Read more
How Strong Is Wicked Oni Shion?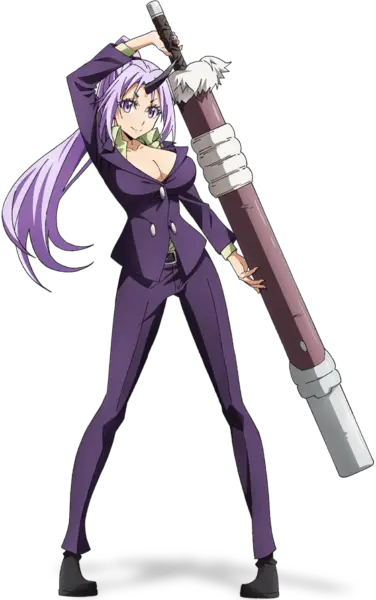 Shion evolved into a Wicked Oni after being revived by Rimuru. Her strength rapidly increased along with the other citizens of Tempest that were resurrected.
Rimuru's ascent to a True Demon Lord made him capable of upgrading all the demons' powers under him. He revived all his companions and named them Yomigaeri with Shion as the leader. Every member obtained Perfect Memory EX and Self-Regeneration EX that allowed them to become immortal. As long as their souls were not destroyed, they could not die.
Shion, on the other hand, became one of Rimuru's strongest fighters. Not only did she receive the ability to regenerate endlessly, but she also reached the strength of a disaster class demon. Shion became as strong as a Demon Lord and received a unique skill known as "Cook" that allowed her to rewrite the nature of an object itself.
With this super op ability, not only can Shion overpower anyone, but also turn her food into something tasty and edible! It seems like dying had some perks!
Top 30 Most Popular Isekai/Reincarnation Anime in Japan [Ranking]

A Japanese anime geek recommends the top 30 most popular isekai aka reincarnation anime in Japan.

Read more
Top 10 best anime movies in Japan by 2021 [Ranking]

Anime movies that are famous in Japan are ranked. Japanese anime geek's recommendations for you.

Read more