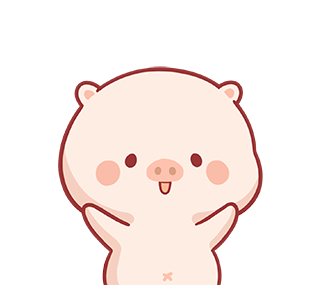 tsukachan
Here is a review of the movie "Demon Slayer Infinity train (Mugen Train)".

tsukachan
There are no spoilers for the first half of the article, but there will be in the second half.
I'll notify where the spoiler starts, so don't miss it.

oyuchan
By the way, if you read it while playing the video below you will feel more connected to the story, It's the theme song for "Demon Slayer Infinity train".

oyuchan
Demon Slayer The Movie - Infinity train
Demon Slayer The Movie - Infinity train - opened in theaters on October 16, 2020, in Japan. 
Infinity train
Director: Haruo Sotozaki
Based on the novel "Demon Slayer" by Koyoharu Gotoge (Shueisha JUMP Comics)
Script production: ufotable
Character Design: Sotozaki Matsushima
Chief Animation Director: Akira Matsushima
Music: Yuki Kajiura, Shiina
Cast: Hanae Natsuki, Kito Akari, Shimono Hiro, Matsuoka Yoshitsugu, Hino Satoshi, Hirakawa Daisuke
Theme song: LiSA "Flame" (SACRA MUSIC)
Distributor in Japan: Toho, Aniplex
Demon Slayer the Movie: Infinity train official website
https://kimetsu.com/
How and when I watched Demon Slayer the Movie
I went to see this movie after work between 9 pm and 11 pm on the night of the opening day and it was packed.
The number of screenings of the Demon Slayer in the cinemas was on the other level. Demon Slayer was shown all day long on every screen at this movie theater.

tsukachan
I've never seen a schedule like this before.
Demon Slayer goods were also so popular in the theater stores, that everyone was lining up to get one.
Everyone who was watching received this booklet. It contained interviews and story plots.
I read it right away after I got home.

oyuchan
If you're going to watch this movie, you must see it on IMAX!
The biggest differences between IMAX and the regular screen are the "big screen" image and "high quality, powerful sound".
Fans who came to the theater on the first day of the movie said about IMAX on Twitter:
"I saw it on IMAX. The visuals, the sound, both were powerful."

"I'd like you to see it on IMAX if possible! The acoustics were well good and the intensity was multiplied many times over, so by all means, pay a little bit of money for this one and feel this wonderful world of Demon Slayer."
Twitter posts of people who watched the Demon Slayer Infinity Train on the First Day
Here are some Twitter posts from people who watched the "Demon Slayer Infinity train" on the first day in Japan.
"I saw it on the opening day! Seriously, I'm glad... the visual was too beautiful!"

"The images were beautiful, the sound was powerful, and the battle scenes and such were incredibly exciting!"

"I didn't doubt that it was a 100 out of 100, but it was 100 million, to put it mildly."
The story of the movie touched many people. There were comments like
"I cried so much ..."

"I cried so much that I thought it would take all the water out of my body."

"Rengoku-san was so cool...it made me cry so hard to hold back my tears..."

"Demon Slayer Movie is a good film, and I like Rengoku even more after watching the movie."
A lot of fans have been posting on Twitter that they will go see this movie many times.

tsukachan
Personally, I think that the "Demon Slayer Infinity train" was a turning point of Demon Slayer anime.
In addition to the divine artistry, the camera work and other aspects of the work were very well done, and the battle scenes were very exciting, and above all, the power of this work is too strong. Above all, the emotions it possesses are overwhelming, as it takes you all the way to the end without losing momentum.
By the way, my recommendation is to read the manga then watch the movie.
That said, I honestly don't have much to say except that it was genuinely good, but that's not the end of the story
Please note that from here article contains spoilers

oyuchan
The manga of the movie "Demon Slayer Infinity Train"
The original manga is "Demon Slayer" written by Koyoharu Gotoge, and the manga was serialized in Weekly Shonen Jump. It has sold over 100 million copies. There are 26 episodes in season 1 of the TV anime, and it covers the plots volume 1~7. For those who want to rewatch or start watching the anime, watching "Demon Slayer TV Anime" is a good way to start.
This "Demon Slayer Infinity train version" is a sequel to the TV anime, and covers volume 8 of the manga book.
In this movie, the main character Kamado Tanjiro accompanies "Flame Hashira", the top fighting force of the Demon Slayer Corps, for the first time in his mission. Voice actors and cast members are still the same as the TV anime.
"Demon Slayer Infinity Train" explanation of each scene
How long have Tanjiro and Rengoku Kyojuro been asleep?
Kamado Tanjiro and his friends boarded the Infinity train under the crow's orders and met up with Rengoku Kyojuro, aka "Enbashira". After being given a ticket by the shady conductor, demons attacked from the front and rear of the train.
However, Rengoku decapitated both demons with the "Breathing of Flame" technique and won the battle in the blink of an eye. After that, both Rengoku and Tanjiro were asleep in the next scene. But since the Enmu's blood demon art seems to have been put on the ticket, the two demons that were defeated earlier must have been someone's dream.

oyuchan
However, I'm a little disappointed in Rengoku, Tanjiro, Inosuke, and Zenitsu for not noticing Enmu's existence and the blood demon art of the ticket (smell and sensation).
Enmu intends to destroy the "core of the unconscious mind" (in reality, he's just stalling for time until Enmu becomes one with the train). Enmu had his people invade the unconscious realm to destroy the "core" and then kill them in a mindless state.
Intrusion into Zenitsu and Inosuke's unconscious realm was foiled by their supposedly absent counterparts. The unconscious realm's Zenitsu said to the intruder:
"Why is a man here".
Rengoku's unconscious realm was on fire, and the sleeping unconscious Rengoku prevented who tried to destroy the core of his mind. That's how strong his will to live is even in the unconscious state.
Tanjiro's unconscious realm is a beautiful place like the Salt Lake of Uyuni (Bolivia's salt lake), with blue skies and clouds reflecting on the surface of the lake. A boy with tuberculosis entered there and was guided by a "glowing dwarf" to the "core of the unconscious mind" but the kindness and warmth of the "glowing dwarf" changed the mind of the invader that he returned to reality without destroying the nucleus.
Each dream did a good job of explaining the character's past and personality. 
Why did only Tanjiro wake up from his dream?
Tanjiro and the others were put to sleep by the Enmu's blood demon art and were unable to escape from their comfortable dream. Then Nezuko, who was not affected because she is a demon, came out of her box and bashed her brother Tanjiro in the head.
Nezuko leaked blood from her forehead and after that burnt the rope of Tanjiro with her blood (the rope had blood demon art of Enmu). In the dream, Tanjiro smelled Nezuko's blood and realized it was a dream and everyone was in danger.
Tanjiro left his family in his dream looking for a way out painfully cutting off the memories of his happy family.
With the help of a vision of his father,
Tanjiro cut his neck
and woke up from his dream with a strong determination!
How to defeat Enmu? What was his final attack and miscalculation?
Kamado Tanjiro found and attacked Enmu, Lower Rank 1 of the twelve kizuki, who was standing on the Infinity train. Enmu's blood demon art formed many eyes on his body and Tanjiro was put to sleep several times every time he saw one of Enmu's eyes. But each time he was so bold that he "cut his own throat" and killed himself, waking up from his dream to attack and repeat.

oyuchan
This scene reminded me of Subaru from Re:Zero − Starting Life in Another World.
Eventually, he slashed Enmu's neck with a series of "water breathing" moves, but Enmu didn't die. After Enmu united with the Infinity train, his body was not the main body. A quick situational analysis of "Flame Hashira" Rengoku Kyojuro revealed that the body's neck is at the forefront of the Infinity train.
Rengoku said he will save the lives of people in the five cars in the rear. Zenitsu and Nezuko will also take care of one car together. Rengoku asked Tanjiro and Inosuke to kill the demon in the front, also taking care of two cars in the front. Mugen Train had 8 cars.
Enmu's body's neck was hidden under the front driver's car, which Tanjiro and Inosuke tried to cut.
Enmu's final attack was to put Tanjiro and Inosuke to sleep many times in order to "blur dreams and reality" and make them commit suicide in reality.
Enmu's miscalculation was the presence of Inosuke, a creature with a sensation like a wild boar.
Enmu was unable to use his Sleep technique because of the boar's headgear. Inosuke was hard to tell where he was looking at. 
Inosuke and Tanjiro made a combination attack to cut off the neck of Enmu. First Inosuke cut the neck to reveal the bone, then Tanjiro cut the neck bone with Hino Kami Kagura. After that, the train wrecked and went out of the rail. But Rengoku Kyojuro made sure no one died.
Enmu was given a lot of blood by Kibutsuji Muzan, but "he couldn't eat a single human". Enmu called it a "nightmare" that he was defeated and he couldn't feed a single human and didn't use all his strength and then died sadly. This time, Tanjiro was seriously injured and couldn't move, so that he couldn't lead the demon to a peaceful death.
Who is the unexpected assassin? Death? Who won?
Seriously injured Tanjiro healed his wounds with the "Breathing of Total Concentration" guided by Rengoku Kyojuro. At that moment, Akaza, upper rank 3 of twelve kizuki, appeared and began a duel with Rengoku Kyojuro, the "Flame Hashira". The fight was in a different dimension that neither Tanjiro nor Inosuke could see.
It is said that no one, not even Hashira, has ever beaten the upper ranks of the twelve kizuki (Twelve Demons of the Moon). 
Akaza is good at physical combat and has an ability to heal and regenerate, so Rengoku's slashes are useless unless it is a single fatal slash.
Akaza recognized how strong Rengoku is and asked him to become a "demon".
However, the strong-hearted Rengoku refused to give in. Rengoku Kyojuro exerted all his energy until the very end to slash Akaza's neck with "Breathing of Flame '', but Akaza's punch pierced Rengoku's stomach, fatally wounding him.
Later that Inosuke tried to help. Inosuke's attack looked like he cut Akaza's arm making it possible for Akaza escape, but actually, Akaza's regenerative abilities made him rip it off himself. Akaza escaped to the forest because the sun had begun to rise up.
Tanjiro threw a HinoKami Kagura slash at the fleeing Akaza and stabbed him, and screamed at Akaza
"Rengoku won for not letting anyone die!". 
In the end, dying Rengoku Kyojuro had visions of his dead mother and was told that he was magnificent. Eventually, he died.
Rengoku's crow also cried, and he told Hashiras and the others that "Rengoku Kyojuro got through the mission with no dead, and died." Hearing this oyakata-sama said,
"I'm going to Yomi No Kuni(Realm of the dead) soon, so I can see you all again there."
Are old age and mortality human weaknesses? Rengoku Kyojuro's view of Life
During the battle, Akaza said,
"No matter how strong a man is, he will grow old and die. If you become a demon, you can train for hundreds of years and become even stronger",
but Rengoku Kyojuro replied that both old age and death are a part of the beauty of humanity, which is why humans are so lovable and precious. 
It is because of the time limit of death that humans can continue to work towards their goals and grow stronger in a short period of time compared to demons.

tsukachan
I felt that I need to be prepared for the future deaths in Demon Slayer.

tsukachan