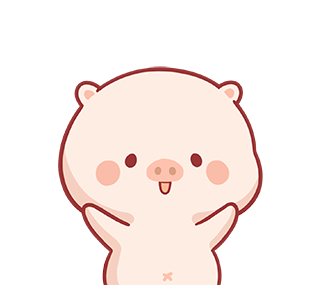 tsukachan
Ronye Arabel was a secretly popular girl in Sword Art Online Alicization. I will introduce the charms of Ronye Arabel, Kirito's first kohai(junior) character.
What happened to Ronye Arabel after the end of the Alicization Arc?

oyuchan

tsukachan
here's some information from the light novel.
Who was Ronye Arabel?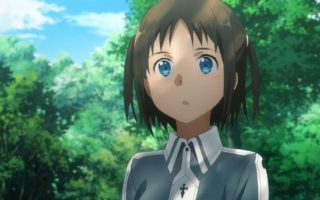 Ronye Arabel was an apprentice swordsman at the Sword Mastery Academy. She came from a lower class noble family of sixth class barons. In the naming traditions of the Underworld, she was named to be "pretty, hearty, and sincere". And she was raised to be a kind-hearted and friendly girl. Ronye enrolled in the Sword Mastery Academy and became Kirito's valet (sobazuki) trainee, learning swordsmanship from him and taking care of his personal necessities.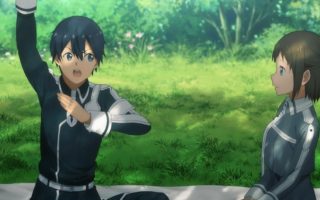 Her best friend Tiese was Eugeo's valet trainee. Kirito and Eugeo, as well as Ronye and Tiese, often were together.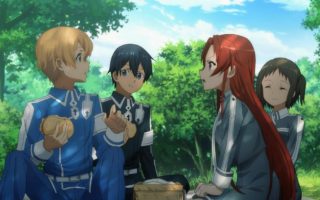 Ronye made lunch for them and smiled over them while Kirito talked about swordsmanship.

oyuchan
She is a cute, kind girl with a humble nature.
Ronye came from a lower class of nobility and was looked down upon by the other nobles. She greatly admired Kirito and Eugeo, who were not noblemen, but had become advanced swordsmen by their swordsmanship.
However, Ronye accidentally involved in an incident at the Sword Mastery Academy.

oyuchan
[SAO] 6 Reasons why Eugeo of Sword Art Online is charming and adorable!

Eugeo was the main character in project Alicization Arc. Eugeo guided Kirito at important moments. I'll introduce you to the many charms of Eugeo!

Read more
Ronye Arabel was attacked!
Tiese's roommate, Frenica, was harassed by a senior swordsman named Humbert. Frenica served as a valet to Humbert. Humbert was humiliating girls by orders forcefully.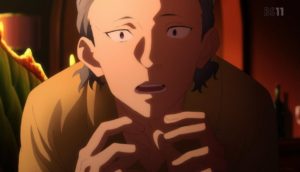 (Humbert explained himself as he just had his body massaged.)
The girl, Frenica, couldn't bear the harassment, confessed to Ronye and Tiese that she was about to quit the academy.
Hearing this, Ronye and Tiese went to see Humbert and the Laios, a nobleman. And asked them to stop the harassment.
However, Laios and Humbert took Ronye and Tiese's actions disrespectful.
They restrained Ronye and Tiese and tried to assault them.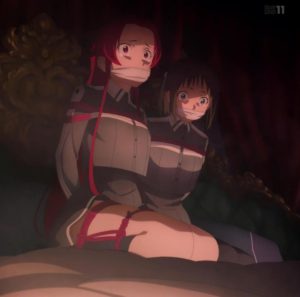 When Eugeo learned of what had happened, he went to Laios and Humbert, but as a resident of the Underworld, he could not break the law. Eugeo could not interfere with their decisions.
However, Eugeo resisted the law and slew Humbert. Kirito also caught up with Eugeo and killed Laios.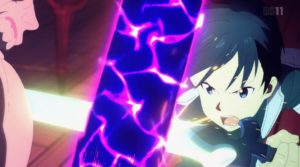 Kirito and Eugeo managed to save Ronye and Tiese before they were assaulted.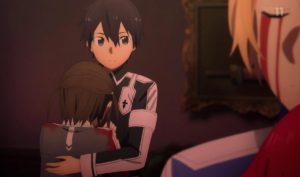 However, Kirito and Eugeo, who had committed murder, were sent to Central Cathedral as sinners.
As they were taken away by Alice the Integrity Knight, Ronye and her friends came to tell them a final goodbye. Ronye handed Kirito his lunch with tears streaming down her face.
Ronye and Kirito reunite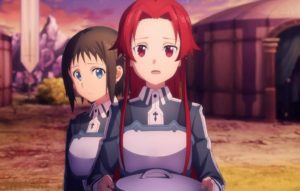 Alice took Kirito with her to join the Human World Army to counter the Dark Territory's army.
Ronye and Tiese, who were assigned as a supply unit, went to meet Alice, hoping to meet Kirito.
What awaited them, however, was Kirito in a state of mind loss and the fact that Eugeo had died, leaving behind the Blue Rose Sword.
Ronye and Tiese were filled with guilt because they thought they were responsible for Kirito and Eugeo's terrible condition.
"Because we made Humbert and Laois defile our bodies. Because we let Kirito and Eugeo sin for us."
The girls shed tears, saying they can't even talk about how much they love their seniors.
"They may play with your body, but they won't taint your mind.
You have your own path to follow"
After being told what Alice had learned from Kirito and his friends, Ronye and Tiese decided to fulfill their role in protecting Kirito.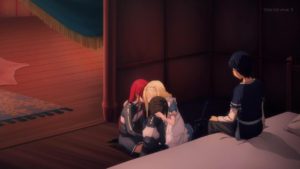 Ronye continued to protect Kirito during the Human World War.
During the fierce battle, even as the powerful PoH approached Kirito, Ronye tried to protect him without running away. She was a meritorious protector of Kirito until he woke up.
What happened to Ronye Arabel after the the Human World War (Alicization)?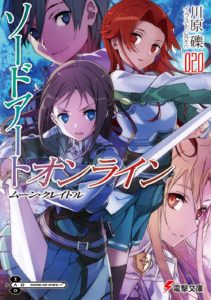 information for anime geek
Ronye Arabel was the main heroine in the Moon Cradle chapter of the original 19-20 volumes.
In recognition of his achievements in the Great War, Ronye was taken up as an apprentice of the Integrity Knight, along with Tiese.
She was now under the care of Kirito, who had become a representative swordsman of the Unity Council of the Human World and had become a sort of valet to Kirito, just as she once was.
Ronye seemed to struggle with being pushed around by Kirito on a daily basis, but she still got a crush on the boyish smile Kirito showed her.
She was beginning to understand Kirito on the same level as Asuna, and she was in love with Kirito.
She then became the Integrity knight, Ronye Arabel Thirty Three!
Ronye was given a special sword, the Sword of Moonlight, and a juvenile flying dragon, the Moon Drive. She continued to stay by Kirito's side as an Integrity Knight, unchanged. By the way, Ronye Arabel and Tiese Striernen were the main characters in Moon Cradle, so if you're curious about them, please read on.
Ronye was a hidden heroine!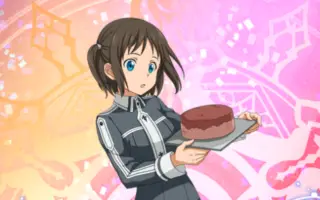 Ronye Arabel was actually the first junior character in Sword Art Online. Silika and Leafa were classified as sister characters.
Speaking of junior characters, There are Isshiki Iroha from "My Youth Romantic Comedy Is Wrong, As I Expected " and "K-On!"'s Azusa Nakano. They were not the main heroine, but they were popular characters.
Ronye was a popular character in Sword Art Online. That's probably why "Moon Cradle" was written Ronye and Tiese as the main characters. It's nice to have a pretty girl to call "senpai".
Ronye 200 years later, in the Underworld
When Kirito and Alice traveled to the Underworld 200 years later, they met Ronye's descendant, Laurentay Arabel.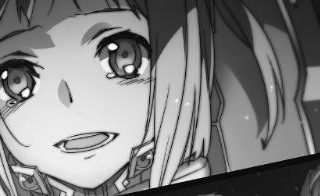 Along with Stika Streitenen, a descendant of Tiese, Kirito, and his friends help her out of her predicament.
She was completely different from Ronye. However, when Laurentay and the others see Kirito and the others, they shed tears.
I know. I know that man.
Laurentay Arabel and Stika Shtolienen had a nostalgic feeling. I can feel the smell of the honey pie they ate together one day. They recalled the sensations they had with Kirito.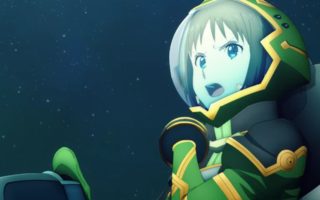 Laurantay felt the memories that her ancestor Ronye cherished.
That's how intense the memories of her and Kirito were, and how strong they were in the Underworld.
This last part of the story was pretty hot, so be sure to read the original!
[SAO] Spoiler: The ending of SAO Alicization War of UnderWorld Arc

In this article, I will explain the ending of SAO War of Underworld. What happened to everyone after 200 years.

Read more